Encouraging your child to read and build their reading skills is indeed an intricate task. Making reading fun requires a lot of effort. But adopting a few tips can change the whole scenario and make your child get more engaged in the reading activities. Here are a few tips to encourage your child to read.
Encourage your child to read books every day. If not for the entire day, make them read their books for at least 45 minutes each day. This will develop a habit of reading, and after reading a book, it will encourage them to know the meanings and understand what they are reading. This will also build confidence and allow them to think differently.
Connecting what your child reads with what exactly is happening in the real-life can be a great way of making reading a fun activity. Look for some follow-up activities, create stories and associate them with real life. Make references, connect things, and help your child build reading skills.
Dig a little deeper into the story
Engage your child in reading by asking questions about the book's characters, thoughts, feelings, or actions. Encourage them by connecting to a story through the experiences you may have had altogether and help them understand more about it.
Make reading a free time activity.
Gone are the days when TV was a reward and reading a punishment. There is a lot more fun in reading rather than performing it as a tedious task. Set a good example by spending some of your free time reading books instead of watching TV or doing some lazy thing. Read a book in front of them and talk with them about how and why you enjoyed it.
View More – Useful links for Your Child's Development 
Do not push your child to study or read books even when they are not interested. Pushing the child will lose their interest in reading, and you have to encourage your child instead of discouraging them. Tell them to study and give them some time to develop their interest in reading. Praise their little efforts and treat their mistakes as an opportunity for some scope of improvement.
Pick the books at the right level.
Here comes an essential thing to consider, make sure that the book you choose for them to read is not too difficult or not too easy. The book must be adequate according to their age and level. Choose a book and check if your child struggles with the words mentioned in it or is okay with reading the book. If they struggle, then try a different book.
Using word games can help your child to get aware of more words and their pronunciation. Choose some tongue twisters and let them practice and learn them. Also, there are several wordplay games that you can choose where they need to make new words with the existing tones on the board. This will enhance their interest in reading to get familiar with new words for their moves within the game and improve their vocabulary simultaneously.
Choose a series of books.
Choosing a series of books will maintain the interest and suspense about knowing what comes up in the next part. Reading a series of books will also help the child get familiar with themes, tone, and characters to make it easy for them to grasp.
Do not put your interest in them; instead, ask for theirs. Let your child decide what they want to read. Some like fantasy novels and some prefer audiobooks; whatever their choice is, let them decide what they want to read.
To help your child succeed, be a part of their learning phase and help them build a strong foundation for the subsequent study levels. Develop a daily routine and good reading habits by applying the tips mentioned above.
Read More – English Questions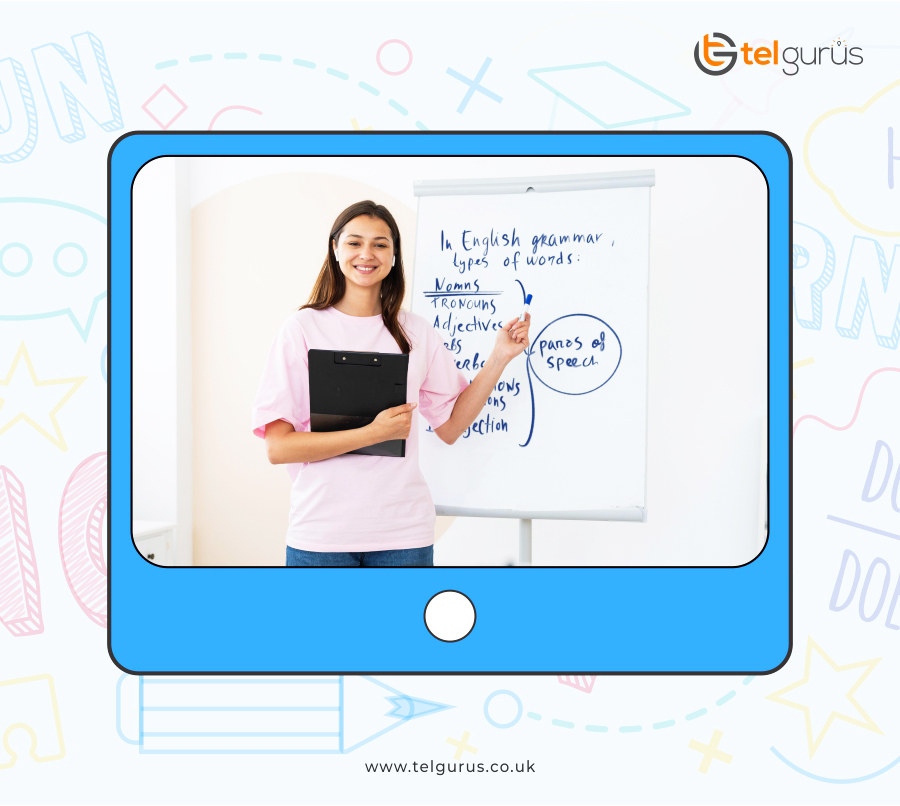 Let your personality sparkle when you speak!
Lead, communicate and achieve higher when you explore the world of opportunities with strong English concepts at TEL Gurus.