Exam results can be nerve-wracking as children are under extreme mental pressure to meet the expectations set by parents and teachers.  
Though it's normal to feel a little bit of stress or anxiousness before the exam but too much of it could be vulnerable for your kid's mental health.  
Here's what you can do to deal with your child's anxiety before and after the results day.  
Before the exam
Here are a few tips that you should strive to follow before the result day that helps to keep your kids cool and relaxed. 
The free and spare time before the exam results may feel wonderful but it may tend to bring in some negativity. 
Empty brains think too much and you never know when negativity creeps in and positivity gets replaced. 
Children may keep on thinking about what they wrote in the exam or if they can get a replay button so that they can go back and redo the thing.  
Just encourage your child that whatever is done can't be undone. Unnecessary worrying or concern would only harm their health and nothing else. 
It's very important to stay positive and as parents, you need to keep a check on their thinking process as well.   
Sit with your child and plan things together such as some activities, best-out-of-waste, sports, walks, etc.  
Take your kids along with you and make them explore new things such as galleries, museums, parks, etc. You can also enroll them in some activity class such as skating, music or a daily walk can also suffice.  
And the best thing is to reassure your child that whatever he has done is the best of his capabilities and you are always proud of her/him.  
Don't set Unrealistic expectations 

 
It's always better to keep a track of the thinking process of your child and understand his/her expectations. 
Make sure that your child doesn't set unrealistic expectations that will further lead to disappointments. 
Every child cannot be the class topper. The child should understand academics is just one aspect of life and there are multiple to explore.   
Proper planning on how to get the results

 
Unlike kids, parents are also nervous and excited about the results of their children. But, it's your child's day. 
Make sure you spin the day around her/his needs. 
Find out how the child will be receiving results, whether by email, posts, phone or school website. Will she/he be going alone or you will accompany your child. 
Keep a note on timing. There is no point in waking your child early on the result's day just to make him/her more anxious or worried. 
 Make sure to keep a backup plan in case things didn't turn up the way as desired. 
It's better to take an off that day so that you can be a part of their celebrations or whatever the course turns out to be.  
Celebrate their hard work and not the outcome 

 
You may be tempted to plan a big bash to commemorate your kid's success but you should always be prepared if things don't turn up as expected. 
Your child may not want to join the party or face the people in case his grades are not up to the expectations. 
Celebrate the hard work and efforts he/she has put in. Don't bother about the outcome.    
With plan B, we mean looking out for backup options and alternatives. 
We never plan for the worst but it's always good to practice backup options as it helps to control the expectations.  
Planning things one step ahead would impact your kid positively and is indeed a constructive way to help your child lead an emotionally stable life.  
Make the child realize that good and bad things are a part of life. Failures that help us learn much better are indeed the stepping stones to success.  
If a child knows what to do irrespective of the outcome, he/she will know how to unfold the next chapter.  
Tips to deal your kids on the result day
Let's have a look at some tips to make your child survive the stress on exam day.  
Being the parent, you both are sailing on the same boat and thinking about good results. 
You may also be stressed or worried, but don't let your kid feed on your anxiety. Support them and be a team player. 
Sometimes it becomes important to listen patiently rather than just throwing your emotions on the child. This will turn the situation even worse.    
Whatever be the results, keep them assured that you are proud of their hard work and the efforts they have put in.  
As the kids look up to you for every emotional need, you need to stay rock solid throughout the day. 
That counts not only for that day but even post that, over the weeks or days that follow. 
If you feel that your kid is showing symptoms of anxiety such as stomach aches, goose-bumps, troubled sleeping/eating, etc encourage her to spend some good time with friends. 
You can engage your child in some other activities that distract them from thinking about how the results. 
Let your child decide whether he/she wants to go with you to get the results or with friends. Don't force him/her. 
If your child wants to drive, let him drive. Play some soothing music on the way to relax the stressed-up kid and never start a conversation that could lead to heated arguments.  
It's better to keep all the "yes/no" or "what is" things to yourself.   
It may happen that the results aren't as expected. So, what to do? 
The first thing that you as a parent need to do is to keep a check whether the child is not in a self-criticism mode.   
Make them understand that judging themselves negatively isn't going to move the needle.  
It's their hard work, determination and additional plans that will make a difference. Encourage them to learn from their mistakes and move on with a new spirit.  
Unexpected results or bad events do bring a lot of opportunities along with them; your child should understand this fact. 
These failures let you know your kid's weaknesses and help them get over them by changing or modifying their studying strategy.  
Tips to deal with anxiety after the exam results are declared
A child needs care and support not only before and on the result day but even beyond that. 
Qualitative Discussions on results

 
Avoid such discussions completely.  
The child shouldn't feel that he would be loved and taken care of only if they score well in academics or achieve a set target. 
Trust your kids and make them believe that you have faith in them no matter what.  
Comparisons demotivate the children. Even after the result has been declared neither you should draw comparison nor let the child compare herself to others. 
You should set realistic milestones and targets for the children that will help them gauge their performance accurately.  
Don't compare your child's performance with another student or his/her friend. This may negatively impact your child's mental health and make him believe that you don't love him/her. 
Use the right metrics for performance comparison such as comparing with past performance, the effort put and where did things go wrong. 
This healthy way will help the child easily find the loopholes and will encourage them to perform better next time.  
Be it teachers or parents, it's important to understand the child's psychology and remain calm.  
Whether the grades are good or bad, they should be taken in high strides.  
Give the child full authority that he/she can come to you anytime and discuss the problems no matter what the performance is. 
As parents, you need to be assured that your child is emotionally stable and does not stress unhealthily or even worse, take a drastic step.     
Don't pigeonhole everything 

 
Don't draw fine lines between success and failure. Failures shouldn't be taken negatively. 
In fact, it's the results that help them take better and more informed decisions.    
Motivate your children not to rush into making conclusions. It's always better to open up with friends, peers, teachers or companions.    
Most of the teens believe that not getting sufficient 'A' grades would mean the end of the world or they wouldn't be able to face their loved ones.  
Help them put things right as per their perspective. Understand them and teach them how to pursue the right path of positivity.  
Always make them believe that failure doesn't mean the end of life, it's the beginning of a new era.  
It's the emotional connection and sharing that help your child open up regarding what's going on in their mind. 
They may be feeling guilty or may tend to harm themselves, discussing or conversing would help you understand their behavior and take suitable steps to overcome the situation on time.   
Don't lose your control. Stay calm and relaxed.   
Last, but not least. 
A word for the parents
There may be times when you feel an emotional outburst.  
Don't be afraid to share your feelings with other parents. When you share, you'll understand that every parent has the same story.  
Sharing and opening up helps you lift the burden of emotions. You never know, you may end up hearing great advice that works for you! 
So, stay calm and support your child. She needs you! 
For more interesting updates on parenting stay tuned with our blogs. 
Enroll your child in UK's most loved academic classes and secure their future!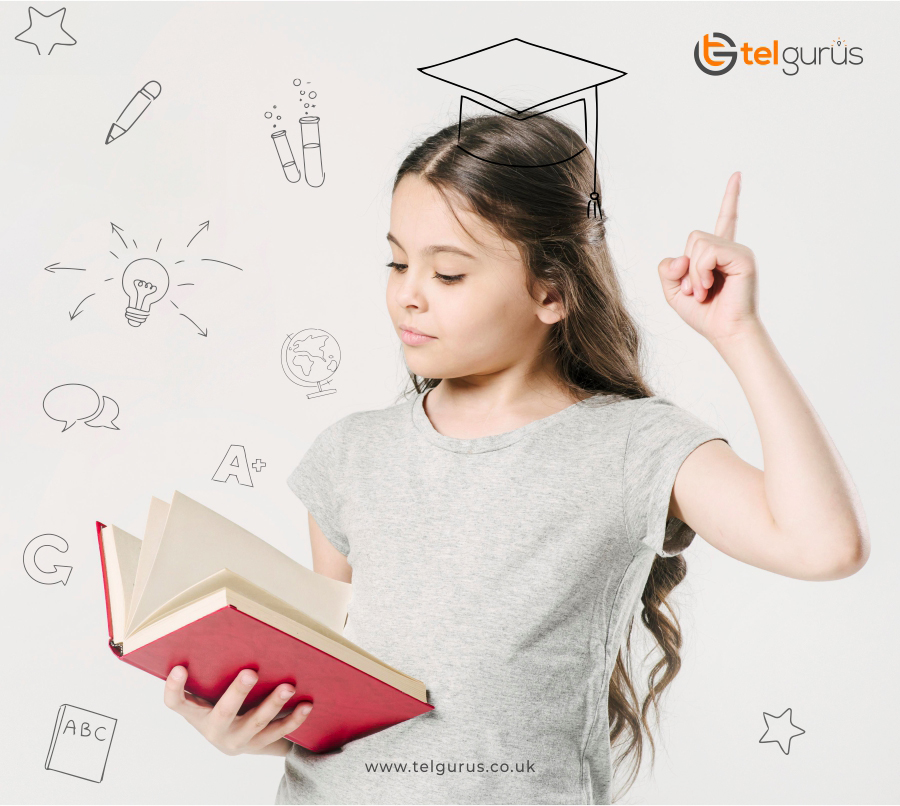 Get your doubts resolved ON THE SPOT!
Make learning interesting and fun when the doubts are resolved instantly with the comfort of your home only at TEL Gurus.