Your brain has tremendous potential indeed. Being a potential part still, an average human being utilizes only five to ten percent of its capacity.
But do you know that one of the ways to realize the brain's potential is to discover the best way to learn?
Yes! And it all depends on the learning style that you choose!
So when learning something new, what way do you prefer?
To read about the concept?
To experience or watch the demonstration?
To listen to someone talk about it?
Or some other?
Don't get confused! As your learning style can quickly help you answer these questions!
Let us start digging into the whole concept of learning styles!
What are learning styles?
A learning style is a way through which different students learn. It is basically a learning style that individuals prefer to absorb, comprehend, process, and retain information.
Have you ever noticed someone when they try to learn something? Some may prefer to talk about the information; some prefer to see a demonstration, or some may read about the concept to learn it.
The learning styles can be classified, identified, and defined in several ways. Usually, these are the overall patterns that give direction to learning and teaching.
The learning styles can also be defined as a set of attitudes, behaviors, and factors that help to learn for an individual in a particular situation.
Learning styles influence how teachers teach, how the two interact, and how students learn. Each learner has a distinct way of perception, retention, and organization.
And the learning styles are characteristic physiological, cognitive, and affective behaviors that serve as good indicators of how learners interact with, perceive and respond to a particular environment.
The VARK Model
The VARK model is an effective model that explains the different ways through which a student can learn.
The core learning styles the VARK model includes are visual, auditory, reading and writing, and kinesthetic.
Why is the VARK Model used?
The teachers generally use the VARK model to strategize how to plan and promote the students' learning depending upon their learning style.
It is usually used to maximize learning by focusing on the learning mode that benefits the students best.
The model is confined to four learning ways only, but the learning methods don't end here. So, here we have brought an extended learning model for you that includes 7 learning styles.
7 Learning styles!!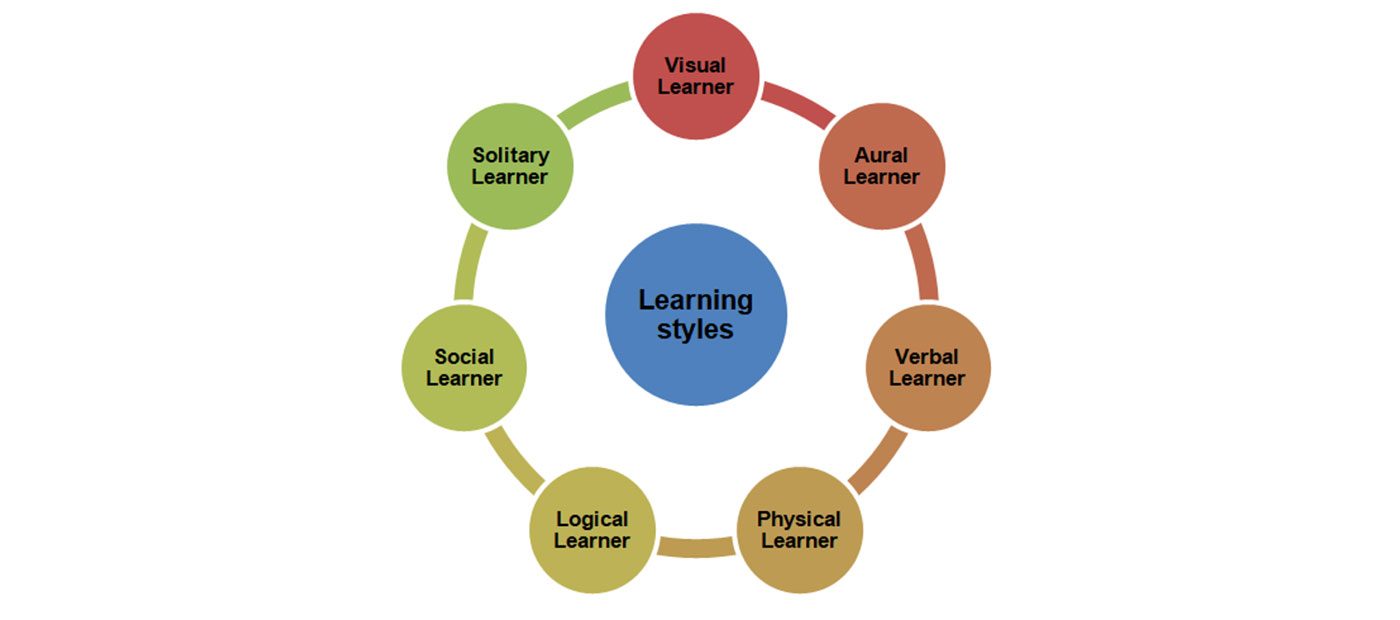 Visual Learning
So you like to draw things out while studying? Or do you constantly like doodling?
If this is what you like to do while studying, and that is how you generate interest in the study, you are probably the spatial learner.
We are not talking about something complex; it is just another name of visual learning.
Visual learners use visual samples to express their thoughts, knowledge, ideas, concepts, and the relationship between them.
It is well said that the student can retain information for a longer time if learned visually as the visual connections make it easier to memorize the information.
And by representing the information with images or spatially, students can focus well on the meanings, reorganizing and grouping the ideas visually.
Characteristics of visual learners
Visual learners
Learns best when information is presented visually
When trying to memorize something, they often visualize a picture of it.
May have an artistic side.
Use pictures, images, or colored visual media to learn
Use mind maps
Prefers demonstrations rather than to explain or tell.
Replace words with pictures.
Visual SWOT STRATEGIES 
Redraw pages from memory
Highlight the essential vital terms
Utilize graphic organizers like diagrams, graphs, etc
Replace essential words with initials or symbols.
Aural Learners
Are you the one who dislikes reading?
If yes, you probably are an auditory learner who understands and learns better by hearing. Such learners generally depend on hearing the information to completely understand it rather than reading the data from a book and then understanding it.
They also have the aptitude for noticing aural signals changes in tone or pitching, for naming a few. For instance, while memorizing a contact number, an auditory learner prefers saying it loudly first and then taking note of how it sounded to learn it.
Characteristics of aural learners
Aural Learners
Use rhyme, music, and sound in learning
While creating acrostics or mnemonics, make most of the rhyme and rhythm
Use sound recordings to endow with a background and facilitate visualizations
Auditory AWOT STRATEGIES
Talk it out
Record the summarized notes and listen to them again on tape
Explain the notes to fellows
Re-read the notes out loud.
Verbal Learner
Do you love writing or words?
If you find it easier to express by speaking or writing, you probably lie in this category. Such learners love to read and write makes them more inclined towards this type.
Playing the sound of words like rhymes, tongue twisters, and many more are the ways to learn for such learners.
The techniques often used by these learners involve scripting, role-playing, teaching, mnemonics, and many more such activities involve both speaking and writing.
Characteristics of Verbal learners
Verbal learners
Try the techniques that involve writing and speaking
Record the tips using a digital audio recorder or tape and use it later for reviews.
Make the most use of word-based techniques.
While reading the content, try reading it out aloud and make it more varied and dramatic.
Works with other
Use role-playing to learn verbal exchange
Physical learner
Are you a hands-on sort of a person?
Well, don't get confused. Such learning typically involves a learner carrying out some physical activity rather than watching a demonstration or listening to a lecture.
Physical or kinesthetic learners are the do-ers that prefer hands-on learning.
Characteristics of Physical learners
Physical learners
Focus on sensations you'd expect in each scenario.
Utilize physical objects as much as possible
For scripting and assertions, describe physical feelings of the actions
Use role-playing wither with someone or singularly to practice skill and behavior
Logical Learners
Are you really great at playing with numbers?
Well, that is what a logical learner is like. Logical learner's brains function much quicker and better when the query is about mathematical reasoning.
Such learners quickly recognize the patterns and can link seemingly meaningless concepts easily. They lean towards grouping and classifying information to help learners understand it.
The complex calculations and number game is just a matter of the left hand for such learners. And the mathematical numbers give them a sense of interest.
Characteristics of Logical learners
Logical Learners
Aim to understand the reasons behind skills and content
Remember the association often works when it is illogical
Use and create lists by extracting key points from the material
Finds it challenging to change existing behavior
Highlight the ability to pick up procedures and systems easily
System thinking helps in understanding the bigger picture.
Social Learners
Are you a social person? Do you like being surrounded by people or communicating with them?
Do you like learning in groups or memorizing the communicated stuff well? If yes, then this is the category you belong to.
Social or interpersonal learners are the ones that are best at communicating or socializing with people verbally or nonverbally.
Such learners communicate effectively, discuss concepts, share ideas, brainstorm, and enjoy collaborating with others.
Such learners are excellent listeners that are more understanding and thoughtful.
Characteristics of Social learners
Social learners
Aim to work in groups or with others as much as possible
Role-playing works well for them
Works on some of the visualizations or associations with a group of people.
Work in groups to practice procedures and behaviors that help understand how to deal with variations.
Solitary learners
So you prefer studying alone? Does the crowd distract you from studying well?
If you have a solitary learning style, that is, you prefer learning independently, or privately then you are indeed an intrapersonal learner.
Such a learner's concentration is best when they focus on studies without any distractions. The researchers and authors have such a learning style.
Such learners are independent and self-aware about their feelings and thoughts. They prefer being away from crowds and learn best when they are in a quiet place where they can pay attention to the task at hand.
Characteristics of Solitary learners
Solitary learners
Prefer learning alone using self-study
Align the objective and goals with values and personal beliefs
Be creative with role-playing
Your thoughts have a large influence on the performance
Such learners drive themselves by the way they see themselves internally
How do you learn?
See it! Say it! Or Do it!
Now that you have got enough information about the learning styles, which learning style is yours?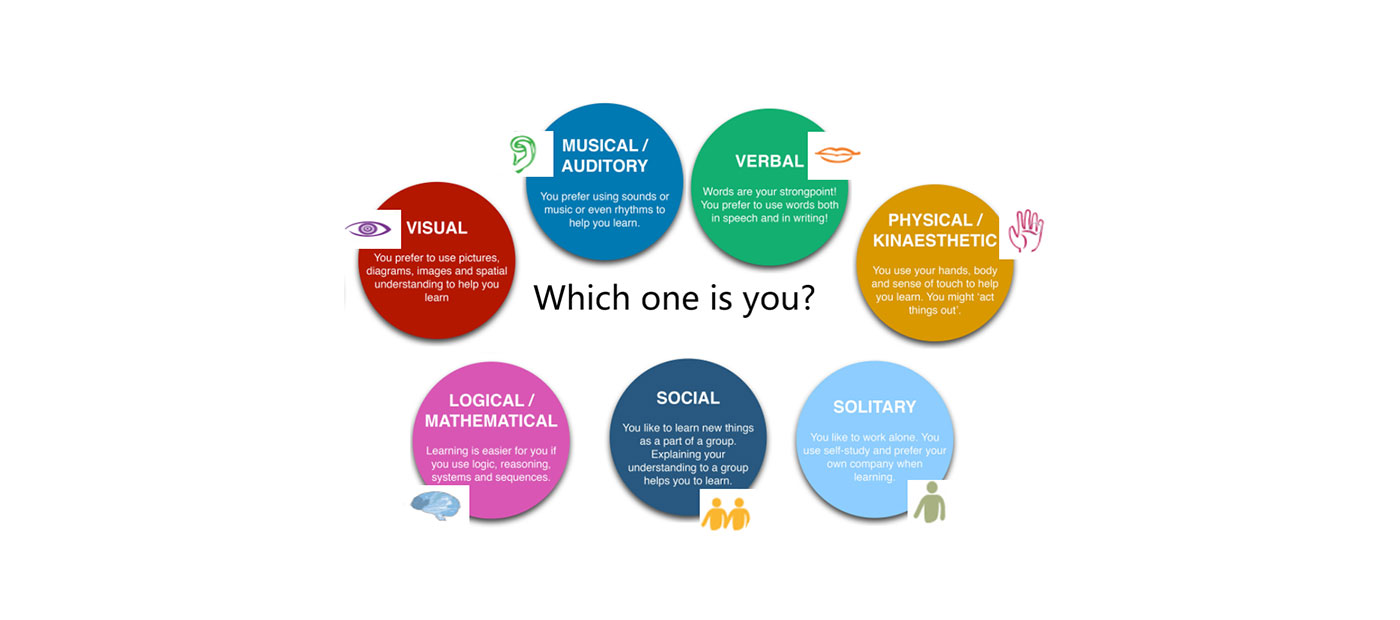 Are you unable to figure it out on your own? Well, if you are unable to do so, then even your teacher or parents can help you choose the best learning style for you!
Yes!!
A successful tutor is one who doesn't only disseminates knowledge and encourages learning but also identifies the student's learning style.
Recognizing the child's learning style!
Children often change their learning styles as they grow older, so it is essential to keep trying different approaches from time to time.
Well, here are a few effective learning strategies that can help you out to not only enhance the overall learning experience but also help recognize the effective learning style that can be the best fit in your child's learning journey.
Effective teaching strategies that can help!
Every classroom includes different students who bring diverse learners together, each student with special skills, personalities, and abilities.
No one size fits all!
And figuring out is essential which learning style fits the best in the classroom. The following teaching can help the students to enhance their learning abilities efficiently.
Information visualization
Visualization is indeed an excellent method to process or summarize the information taught in the class.
When the students absorb the information through visual elements, it facilitates them to retain learned information for a longer time.
This technique also helps slow learners to visualize the ongoing lesson in a simple, clear, and systematic way.
The visual tools can be easily incorporated into the class to help students grasp the taught information quickly.
Incorporating technology in classroom study
Incorporating technology into the classroom, the study is indeed an excellent way to engage the students. Using laptops and tablets in the classroom study can be an interactive way to impart the learning material faster.
Several educational games function as a reliable platform in polishing student's skills by engaging them in a game module where they can solve the puzzles and questions while competing with their peers.
Apart from this, it also provides the teachers with a dashboard that assists them in tracking their student's engagement and progress in the game so they can monitor everything easily.
As said earlier, not every student is the same, and so are their learning abilities. So, sometimes differentiation is also essential.
No, we are not talking about differentiating them based on any other factors! But based on their proficient levels.
Yes, you can give the students individual tasks or assignments to complete based on their skills and academic capabilities and see how well they will perform in those tasks.
Challenge them to perform the tasks and see them handling it all based on their proficiency level and intrapersonal skills.
Student-led classrooms are the creative way to interact and carry out the discussion in the class. Teachers can encourage the students to switch roles, become teachers for the day, and teach their mates.
It not only brings a new perspective to the entire class but also helps gain confidence. Teachers can also choose to group students in 4 or 5 mates, assign them a new topic, and will teach the new topic to the entire class.
We all know that some learners are auditory while some are visual learners and some other types.
So while explaining the concepts, the teacher must try to demonstrate them by some engaging means that keep the students engaged in the topic.
Encourage learning from experience.
The best lessons are generally learned outside the classroom. Get your student or child into the real world and help them better understand the concepts.
For example, if you have finished a lesson, take the learners to the local pond and tell them to search for various animals discussed in the class.
You can choose to include several graphic organizers like pie charts, Venn diagrams, etc. that are a fantastic way to display the information visually.
Additionally, the benefit of doing it is that whenever you ask your student to create one, they will also visually apply the knowledge that will help them generate associations and nicely understand the differences and similarities.
Students tend to learn more when they are involved in some fun learning activities. Try introducing some fun learning activities to generate interest in the class and see the difference.
Why is knowing your learning style imperative?
Knowing your learning style provides ample benefits. A few of them include:
Academic benefits
It enables you to succeed academically
It gives you a head start
It maximizes an individual's learning potential.
It lets you get familiar with the techniques to score better in exams
It diminishes the stress and frustration
It allows you to learn your way
It helps you explore your learning capability.
Personal benefits
It improves the self-image
It boosts self-confidence
It gives you an insight into your strengths, habits, and weaknesses.
It lets you enjoy the entire learning process.
It lets you take advantage of your own skills and potential
Bottom Line!
You, as a student, are a unique learner, and nobody else can learn in exactly the same way you do!
But don't forget that knowing your learning style doesn't mean that it is the limit for you!
Only the sky is the limit. Keep exploring your learning style and try new techniques! Maybe your newly explored learning style will enhance your overall learning experience!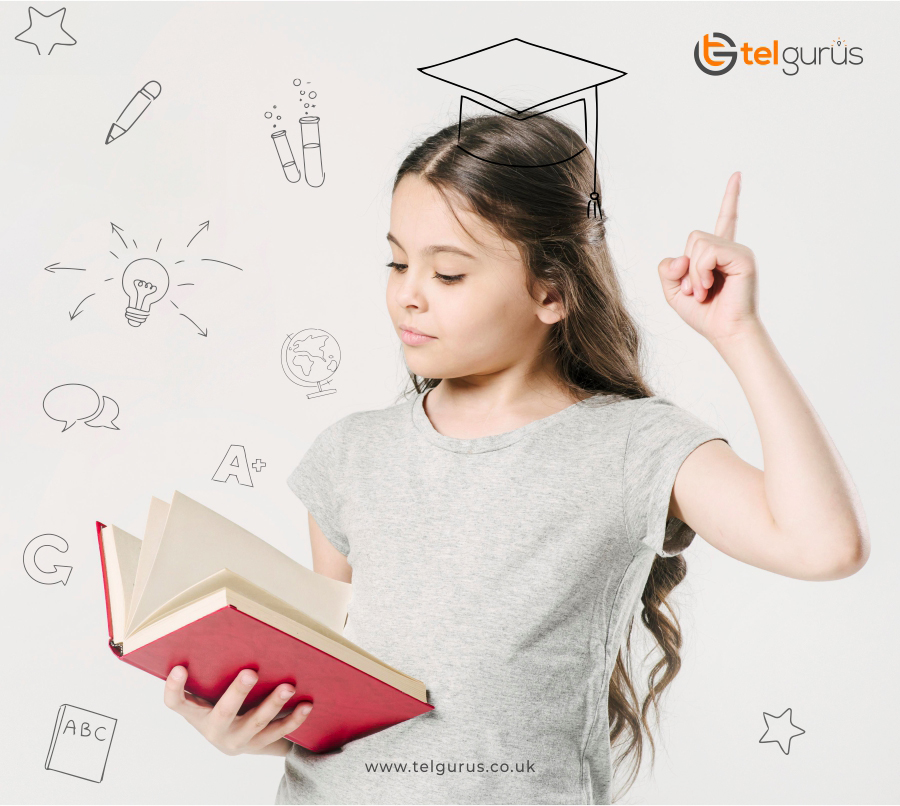 Get your doubts resolved ON THE SPOT!
Make learning interesting and fun when the doubts are resolved instantly with the comfort of your home only at TEL Gurus.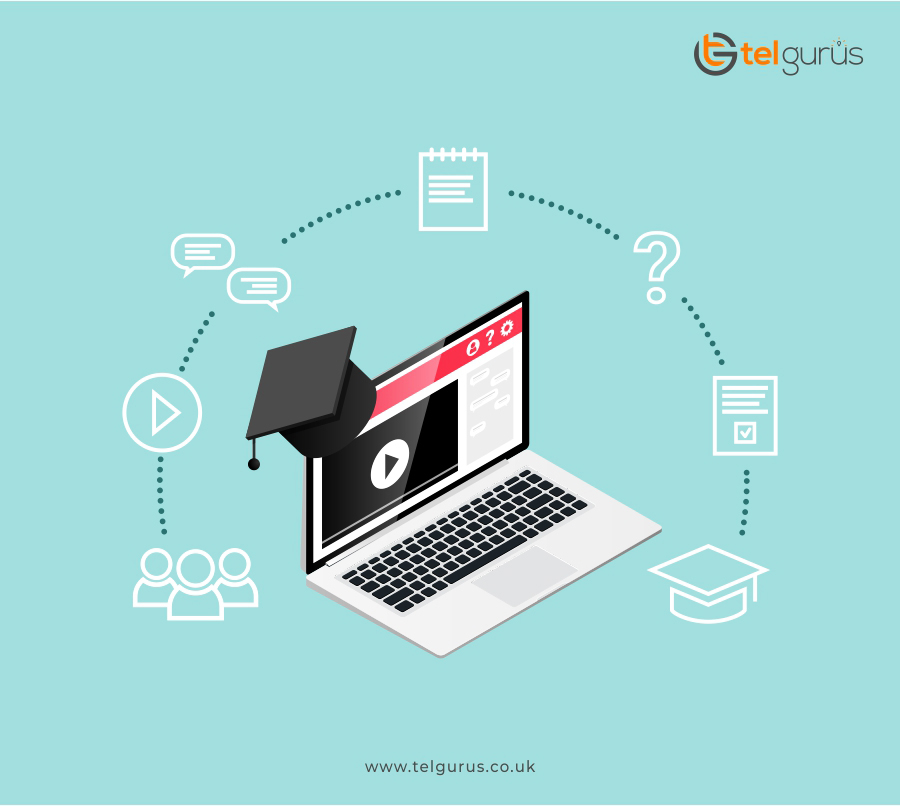 Follow the route to success by escaping the traffic
No need to rush and face the traffic everyday with Online classes rendered by TEL Gurus. Paver your road to success today!
Discover better learning pace and Flexibility
Online tuition by TEL Gurus helps you learn at your own pace and garner the flexibility to choose your preferred timeslots.