A positive, nurturing, and healthy environment is an indispensable part of children's learning. The environment influences the overall well-being and development. Here the term "environment" not only refers to the physical environment, but the primary focus is on the emotional environment as well.
A well-arranged environment is encouraged here that should enhance the child's development through learning. A healthy environment facilitates the implementation of curricular objectives and goals.
The physical environment is the direct image of teachers or parents planning and students learning. It is where children spend most of the time. It's a place that they can relate to and call their own. So, It should be comfortable, well-organized, and offer several manipulations for social, cognitive, physical, and emotional development.
But why and how a healthy environment plays an essential role in a child's learning and development? How you can create an effective and healthy environment for your child? Are you also searching for answers to these questions?  Let us take a closer look at it.
Why is a healthy environment imperative for a child's learning?
The environment we are in affects the entire mood, effectiveness in work, and ability to form relationships and even affects an individual's health. When the environment can affect an adult, think about how badly it will influence your child.
It is easy to push your child to learn good habits, study better, score better in the exams, and come up to your expectations, but it is challenging to encourage them. Your child's learning and overall development drastically rely on the environment they are living in.
With the environment, we are not only talking about air, sceneries, or something but the surrounding behaviour, physical factors, and several others we meant. Are you confused about it? Didn't you get a clear idea about the same? Check out the factors mentioned below, and you will get the whole concept clear of how the environment plays a crucial role in a child's development.
Factors affecting child development
Several factors affect a child's growth, learning, and development. A few factors that affect a child development include
Family and bonding
Family is one of the most influencing factors on the child's overall development. The bond provided by the family helps children nurture and protects them emotionally and physically. A parent who takes out time from their busy schedules and spends quality time with their children creates a secure bond with them and develops a secure attachment and confidence.
The time you will invest and spend nurturing your child will undoubtedly come up with positive growth and development. There are several ways that you can choose to spend some quality time with your children.
Do whatever interests your child, talk to them, play with them, and perform some activities together. Whatever you choose to do will nurture you, child, in some way.
Physical Environment
The effect of the environment on child development cannot be understood easily, but the physical environment is also one of the influencing factors. If the environment is noisy, cramped, or filled with aggression, the child's overall personality will be affected.
Even if the child gets divided attention, he may seek out some alternatives to get the proper attention, leading to emotional distancing with you. Also, the unpleasant surroundings can cause the child to bury negativity in them that will make them more introverted.
Undoubtedly, school plays an imperative role in a child's overall growth and development. Still, the parent's behaviour, the surroundings they are living in, and the kind of attention they are getting affect the child's overall development. Apart from the school's environment, the home's environment must also be encouraging, loving, and caring, motivating a child to do more good things.
Nutrition and health
Nutrition and good health play a crucial role in the mental and physical growth of a child. Ensure that your child is getting the nutrients in the proper amount as the lack of nutrients can cause severe health issues. And the health issues can strongly affect the child's development.
Learning
Apart from school learning, you need to make sure that your home's environment stimulates your child's development. A calm and loving environment at home can facilitate your child to focus on enhancing their abilities.
However, the absence of such an environment can negatively impact the child's speech development and interactivity. The lack of a positive environment at home can lead to anxiety, aggression, and several other issues that will undoubtedly be challenging to handle later.
After reading this much, we are sure that you must have understood the factors that affect the child's overall development. But with this, another question that arises here is how to make everything delightful. How to create a healthy and developing environment for your child and what you can do to make it all fine.
Well, if you are also seeking an answer for the same, then you have come to the right place. Here's all you need to know and do.
How to create a positive and healthy environment at home?
Welcoming and comfortable: Create a comfortable and welcoming environment that encourages the child to learn and spend most of their time at home. The environment does not push them to find escape in electronic gadgets or alone in their rooms.
Exciting and stimulating: Parents are themselves an inspiration for their children. Engage your kids in some exciting stuff that indirectly helps you spend more quality time with your child and inspires them to do something great at the same time.
Good natural lighting: Natural lighting is an essential feature in a child's overall development. Children are so fond of electronic gadgets these days that it is hard to push them out and take advantage of field plays and natural environmental factors. It is indeed challenging to encourage them for some outdoor activities. Still, to ensure that your child lacks any nutrients, it is essential to choose a well-ventilated room that offers good natural lighting, air, and sun rays.
Engage them in various activities utilizing indoor and outdoor environments: As it is said earlier, it is challenging to push kids for some outdoor activities; you can choose to take part in the outdoor activities with them. Plan some interesting outdoor games that introduce them to the variety of activities they can play outdoors, or some indoor activities may also do the same.
Supportive and non-threatening: Here comes one essential factor that can massively impact the child's development. A non-supportive and threatening environment can make your child adamant. Make sure you make your home's environment such that your child openly shares their thoughts.
Participative that encourages children to interact with their surroundings: Plan some activities that may include exercising, gardening, cooking, or some other that encourages your child to participate with you. Instead of serving things in their bed, make such an environment that they actively participate with you. How about listening to the phrase "I helped Mom with this"? A fantastic and cheerful feeling with an irreplaceable smile on their face will be the actual reward for you.
Use positive words of affirmation: Your words can make a huge difference. Try using the positive words at home that will make them learn the same. Their behaviour largely depends on how you behave at home.
Always apologize for your mistakes and enable your child to do the same: Whether you are older or not, if you are at fault, always make sure that you apologize for your mistakes. The children will learn what they see. So, to make your child a gentle kid, always apologize for your mistakes and encourage your child to do the same.
Show affection and warmth: Words and anger won't help where the appropriate care, love, and warmth can. Do not always scold your child; your adoration and warmth have the power to change their overall mindset and can inspire them to do good in every situation.
Practice what you preach, and your child will follow: Suggesting and saying your kids adopt the practical activities won't help you out. It is time to take responsibility and do whatever you suggest to your child. Whatever you will do, your child will follow the same. So, make sure you set an excellent example.
Limit the electronics at least for one hour each day and spend some quality time: Electronic gadgets have taken the most attention of the kids, and the pandemic has encouraged it more. But to make them adopt some good habits, you need to make sure that your child uses them the least. You can limit the electronic gadgets to at least one hour and, during that time, engage your child in some other activity. This will keep them away from gadgets, let them spend some quality time with you and also makes them learn some other activities.
Go for critique instead of criticism: Evaluate and analyze your child's behaviour and try to figure out the reason behind it. Criticism does not always work and especially when it is about your child. So, don't forget to try this and thank us later.
Bottom Line!
Parents play a crucial role in a child's overall development. When it comes to providing the right environment at home, it is essential to take care of everything and encourage the positivity at home that positively impacts a child's personality, behaviour, and learning.
Though there is no parenting manual, taking care of the factors mentioned above and adopting the tips to make it all fine can undoubtedly impact the child's development. The only thing to remember here is to keep the home's environment happy, peaceful, caring, and loving, share a strong bond with your child, endow them with affection, love, and attention that will ultimately help them grow and thrive.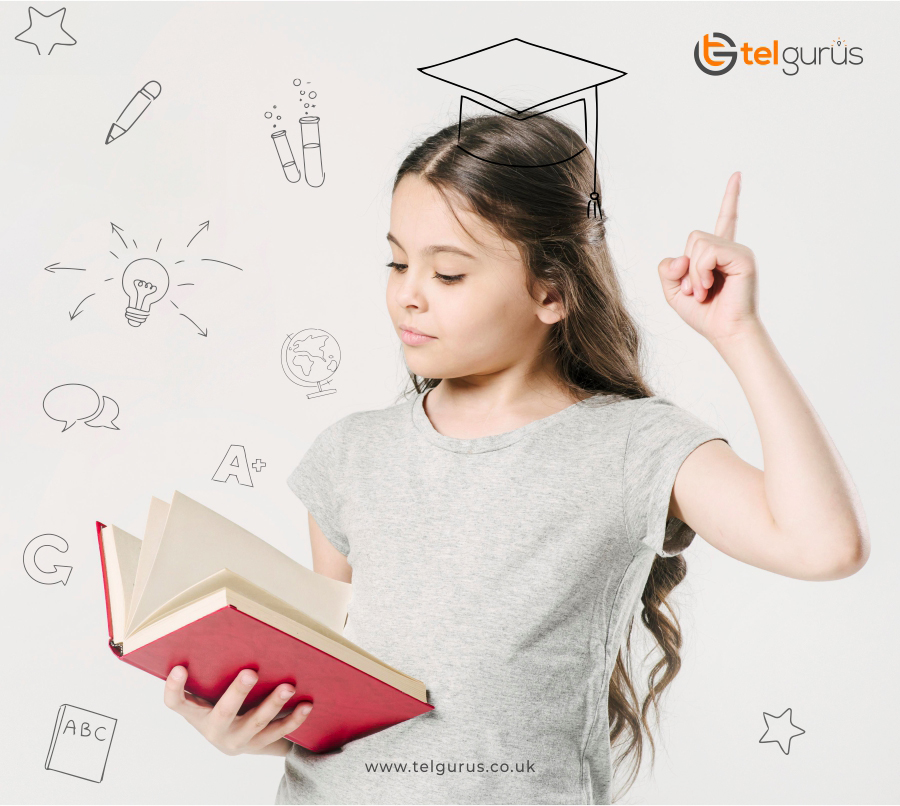 Get your doubts resolved ON THE SPOT!
Make learning interesting and fun when the doubts are resolved instantly with the comfort of your home only at TEL Gurus.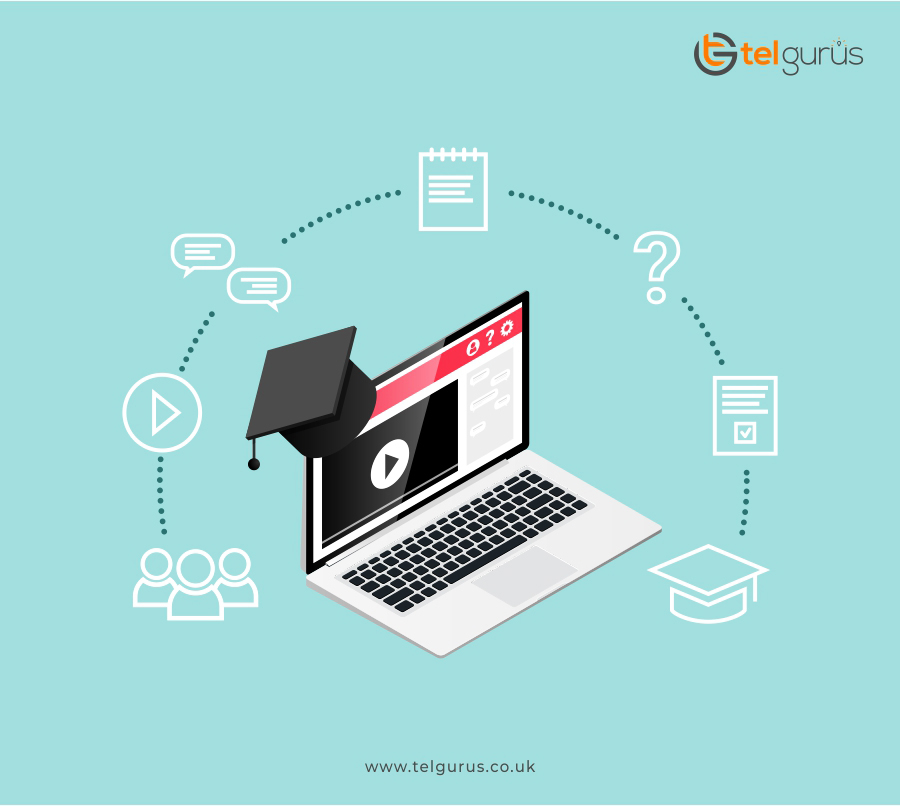 Follow the route to success by escaping the traffic
No need to rush and face the traffic everyday with Online classes rendered by TEL Gurus. Paver your road to success today!
Discover better learning pace and Flexibility
Online tuition by TEL Gurus helps you learn at your own pace and garner the flexibility to choose your preferred timeslots.