IN early times, private tutoring was only for the rich and extremely wealthy. Private tutoring began during the reign of monarchs who wanted to deepen their children's knowledge and understanding of state matters, especially their heirs, to better prepare them for their rule. Since it was a class society where commoners and the royal family are segregated, kings would get the best and most reputable scholars on different subjects, such as lettering, government, economics, warfare and strategy, trade, politics.
Today, private tutoring has risen rapidly, with 3 in 10 parents use a private tutor to provide academic support and learning to their kids.
What is Private or One-to-One Tuition?
Also known as One-to-One Tutoring, one-to-one tuition is a learning system that involves one tutor providing customised and intensive training and academic support to a student. It is one teacher focusing on one student to provide learning support or to deepen a child's understanding of a subject, unlike the traditional school system of one teacher to many pupils or students.
Parents who provide private academic support to complement their kid's education do so for any of the following reasons;
1. Their kids lack the motivation to study.
2. Large class size makes it almost impossible for kids to get. Focused attention that students require to thrive.
3. Some are struggling with a particular subject or concept.
4. Some kids find school very demanding and are unable to keep up with their peers.
5. To prepare their kid for an exam.
Whatever the reason for choosing private lessons, the benefits are enormous.
Top 8 Benefits of Private Tutoring or Personal Lessons
1. Working with a private tutor deepens your child's learning on a subject.
2. Kids who work with a private teacher see an increase and improvement in their grades and confidence by almost 40%.
3. As a parent, you have peace of mind knowing your kid is getting the attention they need to perform better.
4. Simplified learning that improves memory retention.
5. An uncompetitive environment that fosters learning and growth.
6. Learning support that removes the fear associated with an exam and prepares them to perform excellently.
7. A better learning environment that promotes inquiry, clarity, and ignites your child's desire and interest in learning.
8. Learning that focuses on your child's learning capability.
While getting a private teacher for your kid is a no-brainer, the question becomes, which is the best to choose for your kid; an online tutor, or in-person tutor? Online tutoring has risen in popularity in recent times, and as the pandemic has changed the way we live, it has also changed the way we learn.
Here are 10 reasons why online tutors are better than in-person tutors;
1. Uninterrupted Lessons – when the world went on the first lockdown, everything was affected, and the rules of social distancing were put in place. This disrupted the academic landscape with 53% of parents saying that because of the interruptions, kids became demotivated, and it was a struggle to learn again. With lessons, you get an uninterrupted education and keep your kid's mind fresh and ready for when school resumes. More than that, since classes are uninterrupted, your kid learns ahead of school, and when school opens, it will be like a refresher program.
2. Technical Skills – using online education platforms to receive lessons arms your kid with specialised skills and familiarity with using technology which makes them tech-savvy, smarter and more comfortable with online tools. More importantly, it prepares them for the future as you are well aware that information technology is the future of work.
3. Safety and Comfort – Not being able to ask questions in class for fear of what others might think can create a negative feeling and self-doubt, which ultimately affects performance. Having classes online means that your kid takes lessons from their home – a comfortable and safe space, and a virtual learning environment that removes the intimidation that is sometimes associated with in-person sessions.
4. World-Class Education – the level of result you get from a private in-person tutor, can never be compared to the tremendous perks and benefit that comes with online classes. For one, you are limited to getting the best within your vicinity. Getting lessons online means that you get the best online education as most online platforms handpick the best and most certified scholars from around the world.
5. Learn at Your Own Pace and Time – the place where online trumps in-person is flexibility. You have a pick of top teachers available at your convenience. This removes the headache of finding a tutor that fits into your schedule and repeated trips.
6. Accessibility and Availability – with online education, world-class scholars and academic support are at your fingertip 24 hours of every day. All you need is a mobile device or PC and an internet connection, and you are set up for success. Also, you have the option of saving the classes for later. Since lessons can be recorded and saved for later consumption, your kid can focus on the studies and not be worried about writing down and listening at the same time. This improves concentration and memory retention.
7. Cheaper – online education is remarkably less expensive than in-person because it removes all of the expenses that come with having classes face to face. Materials are free and accessible online, no travel cost, no after-school trips to make. This drastically reduces the cost associated with education,
8. Wide Range of Subjects – With online tutoring, every knowledge and subject you need is in one place. You have access to hundreds of lessons from one platform. Online education gives you plenty of choices.
9. Get Involved – one of the challenges that parents have with their kids' education is not knowing how to provide the necessary support or help that the kid needs. With online sessions that suit your schedule, you can be involved with your kids' education and help your kid where necessary. This is a fantastic way to bond with your kid.
Getting the Right Online Private Education for Your Kid.
With every Tom, Dick, and Harry now providing online lessons, choosing the right online education for your kid can be daunting. "TELGURUS" provide online personalised quality education and academic support to kids, whether in KS levels or GCSE. Kids who join our hermitage see a massive improvement in their confidence, academic performance, and practical knowledge.
Four things set us apart from the rest of the online education pack –
1. Our Culture of Empowerment – Your kid is a genius. The reason for the struggles and low academic performance is because your kid has been told that something is wrong and that has eaten their confidence and self-belief. At TEL GURUS, we know that your child is a genius, and we treat them as one. The objective is to bring out the Einstein in your kids.
2. Our Learning Methodology – Our gurus are not chosen only on the grounds of their certification and expertise alone. The other reason we have them is because of their unique abilities to make learning very simple and memorable for your kid, so that like a sponge, their brain can retain information.
3. Our Promise – At TEL GURUS, all it takes is 60 minutes to improve your kids' confidence and academic performance. With our analytical tool, you can track the progress that your kid is making and see the massive difference in your kid's performance at school.
4. Our Extracurricular Courses – At TEL GURUS, we have a two-part mission. The first mission is to bring out the Einstein in your kid. The second part of that mission is to help you secure their future by providing Extra curriculum skills like coding and programming, robotics, digital marketing, mobile app development, that prepares them for the future and give them an edge in the world.
Turn those frowns at the end of the term or exam into a colossal smile. The first 60 Minutes is on us when you enrol today.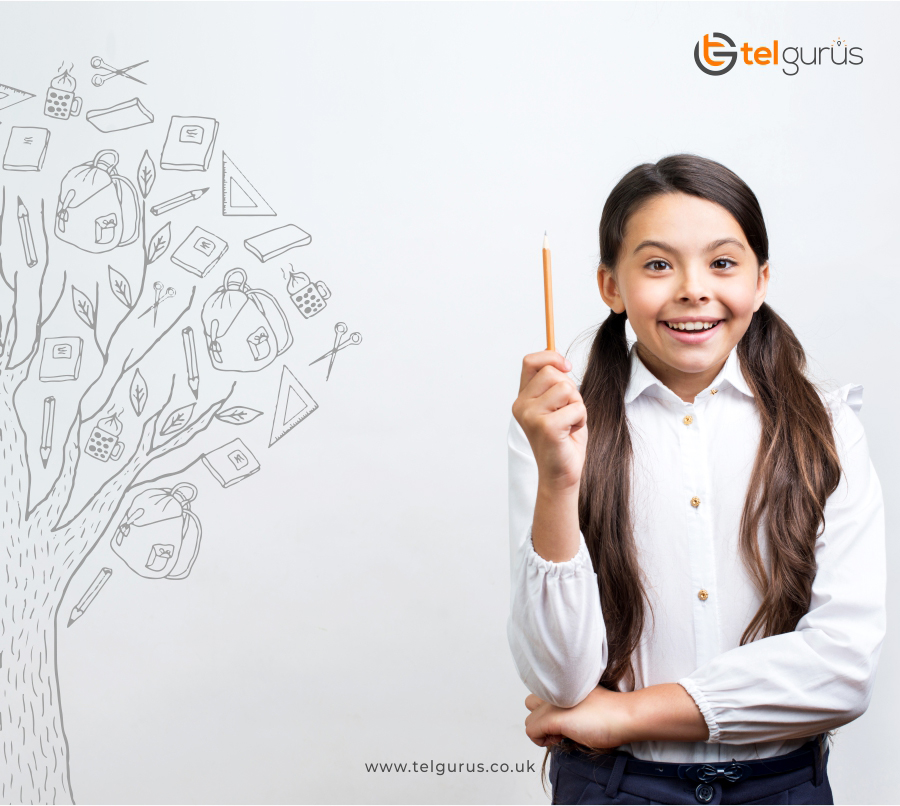 Grow and Learn with World-class Gurus
Resolve all your doubts and optimize learning with TEL Gurus experienced tutors from leading universities across the globe.