Finally, the much-awaited summer holidays have started! Whether you are preparing to join a coding class to hone your programming skills or planning a vacation to your favorite place or just loafing around the couch for countless hours, one thing is for sure, summer holidays give you ample time to relax, unwind and enjoy your temporary hiatus from school.  
If your children are not interested in reading textbook stories, here's a list of the best 10+ amazing best films and TV shows that not only entertain your child but also propel some light-touch learning from the comfort of the couch.  
But, why TV shows? What role do movies play in a child's education?  Of course, these questions must be popping in your brain. Let's learn the importance of making your kids watch TV programs, movies, or web series.  
Benefits of learning English through movies 
Television has the power to influence a child's personality and build a new perspective towards life.  From superhero stories to real-life war documentaries, the immersive experience offered by television makes the child open the windows of his/her creativity and imagination.  
Entertainment
From Dora-The Explorer animated series to the Harry Potter series, the movies and TV shows imbibe a lot of skills within a child such as communicating and interacting with peers, handling emotional stances and getting through difficult situations. This is indeed the best way to teach kids new skills, stimulate their imagination and keep them busy.  
Language skills
Watching TV shows and movies in their native language helps the kids learn the proper pronunciation and usage in real-life scenarios. The kids are super quick in picking new words, phrases and try to implement that in everyday life. It boosts their listening as well as speaking skills. 
Learning a foreign language
Most of the language tutors express their positivity towards learning a new language with audio/video aids. The prime reason is that children can pick the right accent as well as it helps to build their vocabulary and grasp colloquial phrases easily. Watching language-specific TV shows and movies also helps to learn about the culture of that place which is an invaluable part of learning.  
Improved Academic Performance
Responsibly consuming television accelerates the emotional and mental well-being of the child. The children get aware of so many things happening across the world. It's a human tendency that visual information has a more significant impact than non-visual one. Children watching informational and educational shows have been seen to outperform their peers on multiple platforms.    
Sparks Creativity
If you closely watch Kids' shows, whether it's art, craft, drawing, cooking, or music, everything they show encompasses creativity. This encourages bringing out the hidden talent of the child and encourages him/her to excel at it.  
Uplift mood
Informational documentaries and educational movies act as a healthy emotional dose for the kids who remain stressed at school or homeschooling. This not only uplifts their mood but also mitigates any stress that can impact him/her badly. 
Stay in touch with the latest trends
With wide access to content on television and the internet, children come to know about the latest technological trends and advancements that help them to stay updated on all grounds.  
Personality development
By watching educational movies, kids start thinking out of the box. These skills are of prime importance in the real world that fosters independent thinking as help the child to see a problem from different perspectives.  
So, here are  
10+ Best films and TV shows to keep teens learning in 2021

Literally, an apprentice is a person who learns a skill from a professional employer and is often agreed to work for a fixed period and at low wages. Sir Alan Sugar – a highly established businessman tests the brains of aspiring entrepreneurs in the business world as they fight a battle to win a huge sum of money for their business venture with him.
Real business situations are curated and it's worthy to see how participants use their decision-making skills and leadership abilities to get through the situation. 
This series is best suited for students having an interest in business studies.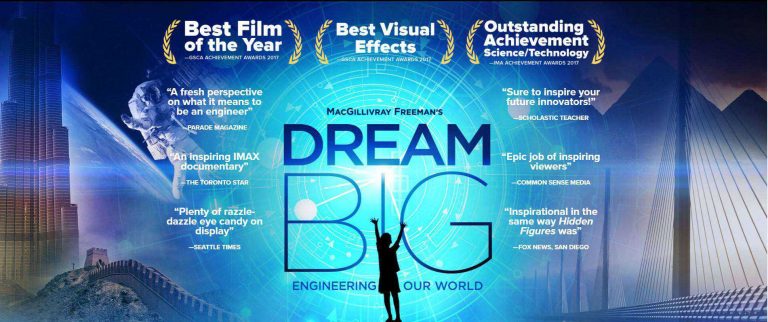 Age

: 7+ years 

 

Stream on

:

 Vimeo.com 

Genre

:

 Documentary

 
This amazing documentary encourages the students to start dreaming big by sharing the stories of young engineers coming from various backgrounds and their global impact. The series focuses on various life-saving projects for mankind such as earthquake-proof structures to footbridges over rivers in developing countries.' 
This documentary is sure to hit a spark in the curious minds and give wings to their imagination.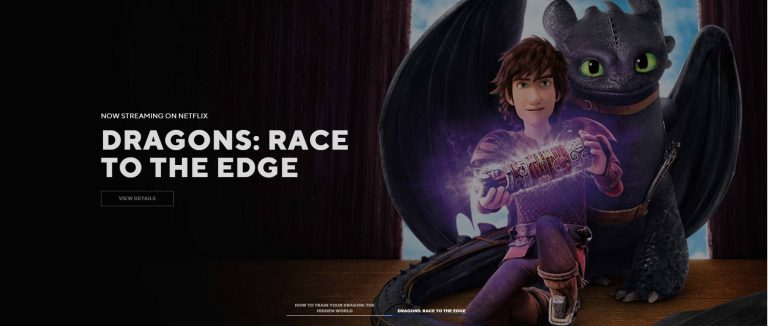 Age

:  6+ years

 

Stream on

:

 Netflix 

Genre

:

 Animated Film

 
This movie is simply not just about training a few magical tricks to your pet but eventually teaches many valuable lessons of life. The story revolves around Hiccup, son of a clan chief, and his quest to prove himself as a true Viking.
His life changes when he encounters an injured dragon named "Toothless". The story teaches the children to be themselves and uses their wisdom rather than trusting someone blindly.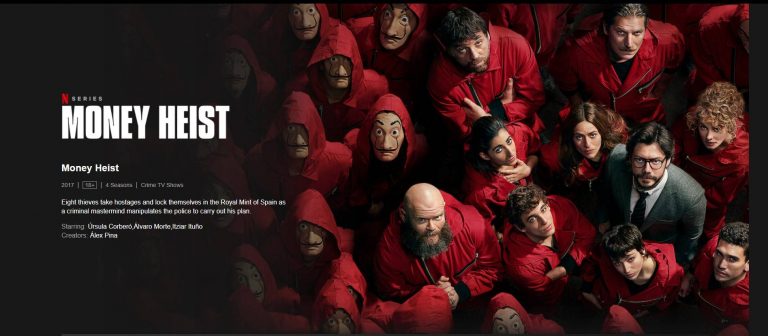 Age

: 16+ years

 

Stream on

: Netflix 

 
This popular series on Netflix is gaining popularity amongst teens. The plot revolves around a group of robbers who plan a robbery (heist) at the Royal Mint of Spain. This series is a must-watch for students who aspire to become an entrepreneur. The story emphasizes the importance of perfect planning, teamwork, and leadership. This is a perfect pick for Spanish aspirants.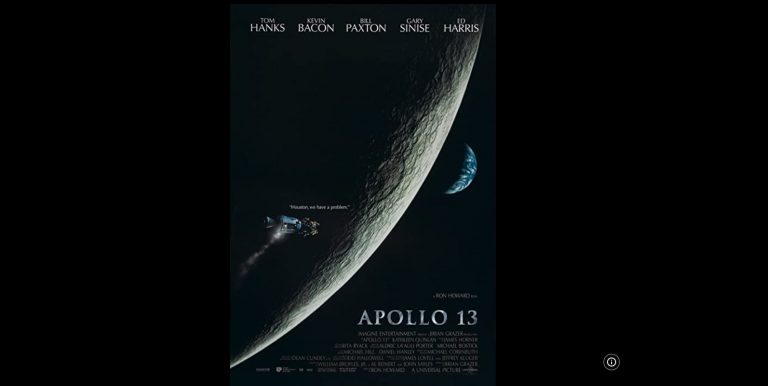 This Sci-fi movie was a box-office hit of all time and was nominated for nine academy awards. If you think you have problems, then this movie is a must-watch. The plot revolves around the survival story of astronauts who boarded Apollo 13 from Kennedy Space Center on April 11, 1970. Facing technical glitches and being stranded with the shortage of food, water, and power, this inspiring tale of survival is surely gonna inspire you.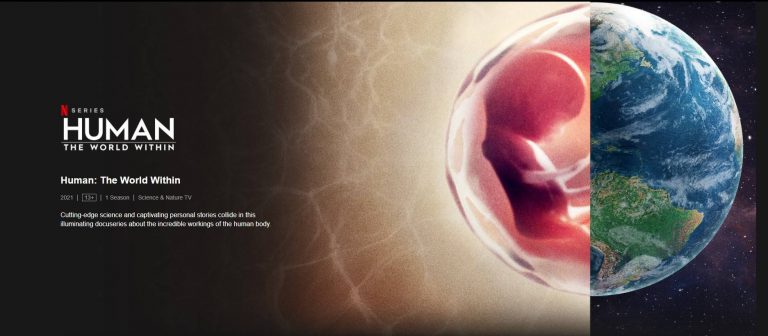 Age

: 14+ years

 

Stream on: 

Netflix UK

 

Genre

: Docu-series

 
This captivating documentary series discusses the working and responses of the human body in different scenarios. Unfold not only how our bodies work but also visualize the power within us that propels every action we do. Narrated by Jad Abumrad, this series explains our bodily functions by taking real-world personal stories across the globe.  
It's a perfect pick for students interested in biology and satiating the curiosity of young brains on how a human body works.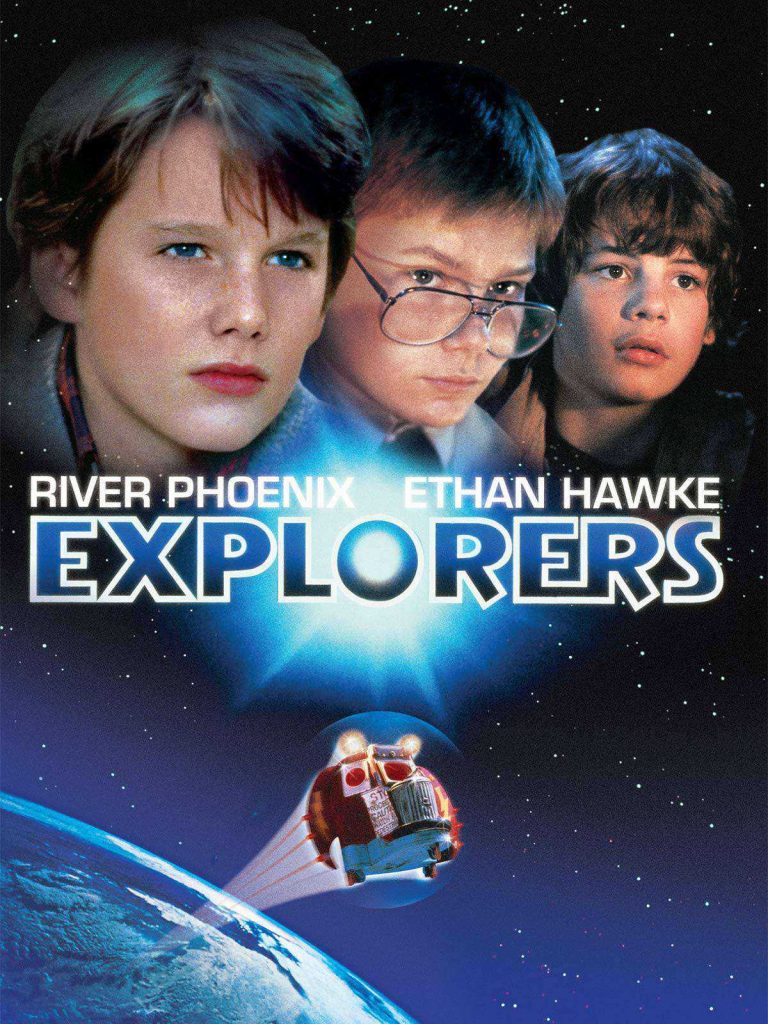 Age

: 7+ years

 

Stream on: 

Amazon Prime UK

 

Genre

: Movie

 
This is one of the best sci-fi movies from the 1980s where three curious and smart high-school kids stumble upon a way to make their dream come true. This stargazing adventure of space travel and how the kids encounter extraterrestrial life is worth a watch. Students who love to unveil the secrets of space should add this to the list of their favorites.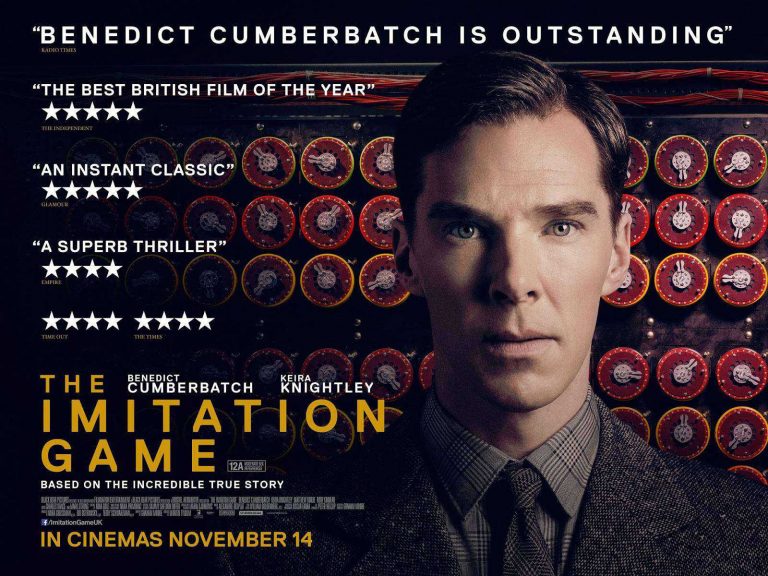 Age

: 7+ years

 

Stream on: 

Netflix

 

Genre

: Historical Drama 

 
Based on the real-life events of the famous British mathematician Alan Turing, this movie takes us through his journey of building a machine that was capable of deciphering the German Enigma code during World War II.
Alan Turing is largely recognized as the father of computer science. Here the students get to know about various cryptographic terms that are very helpful while studying computer science courses.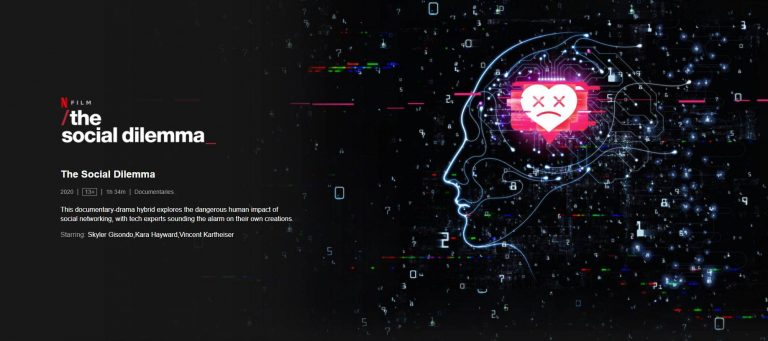 Age

: 13+ years

 

Stream on: 

Netflix

 

Genre

: Docu-drama

 
This is a worth-watching movie for both teens as well as parents that unfolds the creepiness of social media into our real world. The tech experts around the globe warn humans on the vulnerable impact of social networking. This is best suited for computer science lovers as it helps them to get a sneak peek at computer algorithms and digital communication systems.   

Age

: 10+ years

 

Stream on: 

Amazon Prime

 

Genre

: Documentary 

 
Underwater Dream is an inspiring story about a low-income underdog high-school robotics team. This team managed to get through a National Underwater Robotics Competition and surpassed various teams from other colleges including a team from M.I.T. This story teaches children the importance of technology and science education as well as how teamwork and perseverance can lead to achieving phenomenal heights.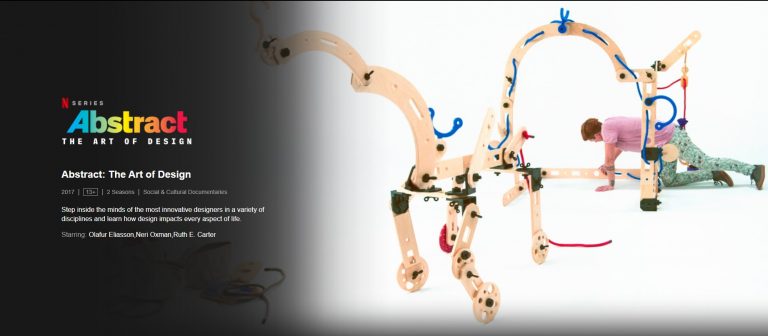 Age

: 10+ years

 

Stream on: 

Amazon Prime

 

Genre

: Docu-design 

 
This documentary is best suited for budding designers, architects, and artists. Abstract steps into the mind of designers and try to explain what designers do, think and how they impact every aspect of life. This docu-design helps the aspiring designers to get a holistic approach to understand both the behind-the-scene designing process as well as visual comprehension.  
So, start making your list and unwind yourself in these informational and educational web series and movies before your school begins. Want to get an edge over your friends? Enroll in our extra-curriculum courses today and feel the difference with our tutors garnering your way towards success. 
View More – Useful links for Your Child's Development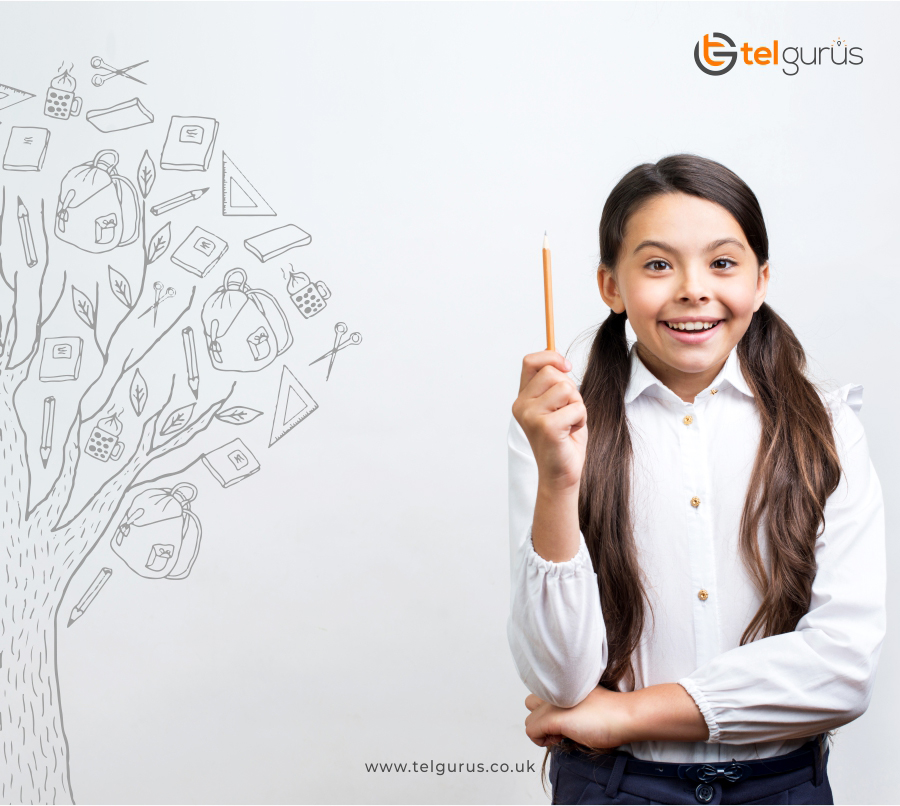 Grow and Learn with World-class Gurus
Resolve all your doubts and optimize learning with TEL Gurus experienced tutors from leading universities across the globe.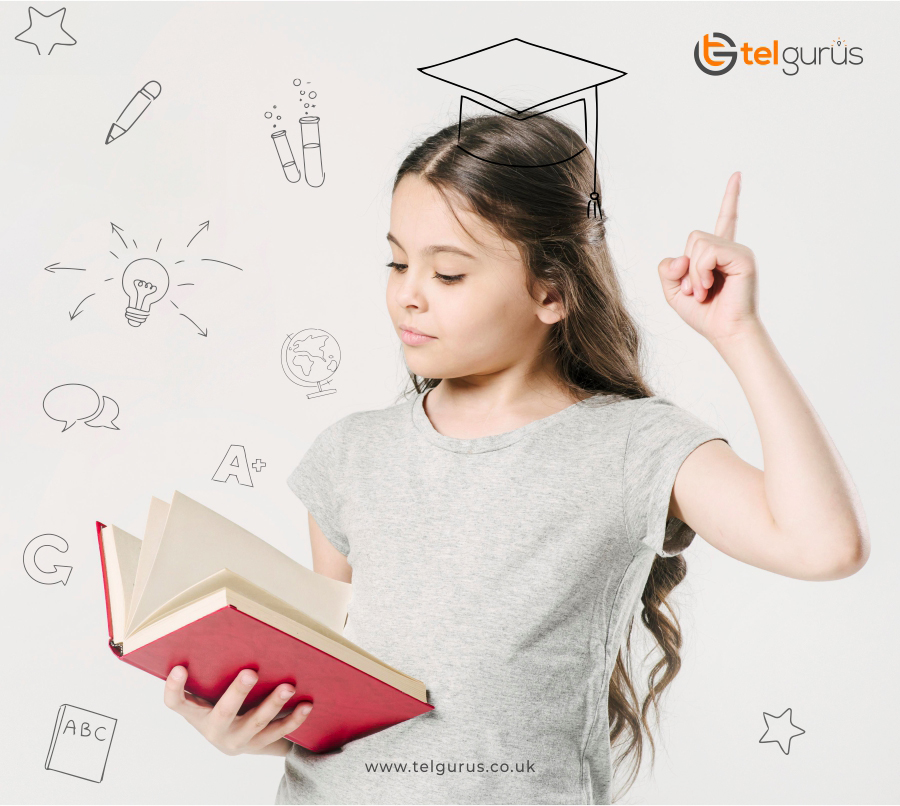 Get your doubts resolved ON THE SPOT!
Make learning interesting and fun when the doubts are resolved instantly with the comfort of your home only at TEL Gurus.