Learning is a process of acquiring knowledge. The word "learning" is one of the most used words in the field of education. People usually consider learning a complicated process but have you ever thought that learning could also be fun? Yes! Gone are the days when kids had to settle for those boring methods to learn and study.
There are several interactive and effective methods that you can choose and implement for your child. With these methods, your child can get into a habit of learning and revising, and you will be amazed at the several ways you can help them. Isn't it great news? Indeed it is!!
Earlier students were happy with their learning in a school where they enjoy their classes, perform fun-filled activities with friends and interact with fellow students and teachers. But the pandemic has drastically changed everything and transformed the offline methods into online ones. From physical games, school study, manual office works, and many more, everything has transformed offline to online.
Undoubtedly, this has affected everyone's physical activities and forced them to indulge in mobile phones and electronic devices. Though, educational institutions are trying their best to impart knowledge and education through online modes. However, parents are still worried about their children's education due to their lower learning skills or some other reason.
Some can quickly learn and grasp things, but some students do require a push to get going. Undoubtedly, this can affect a child's overall growth and development, including academic records, memorizing power, and many more.
If this sounds familiar to you and you are also searching for the key to crack the code on learning for your child, this blog can offer you an adequate learning skillset. The idea of developing a study skill set is to find the best practices and learning methods for your child.
The fact is whether, at school or at home, education must not suffer. As a parent, you must be thinking about how you can help your child develop the study skills they need to attain academic success.

Let us Take a Closer Look at The Several Study Skills That Can Help Your Kid Learn and Memorize Better
1. Create interactive videos:
Visuals are always a more significant helping hand in learning. Students learn more with the visuals and can remember things for a longer time than traditional ways. You can generate the visual contents to help your child remember things using compelling images and representation methods.
2. Highlighting and underlining
 Gone are the days when kids have to adjust to the same old boring black and white books. Even if your book does not have any exciting ways to represent the data and information, you can do it by underlining and highlighting the essentials with different colored highlighters. The next time you open the book, you don't have to get confused between the enormous text content.
3. Use infographics
 In this digital era, motivating your kids to use technology without proper guidance won't help them learn. When it comes to learning, infographics can be a huge helping hand. Info-graphics helps in representing the essential information in an accurate and precise form. This will undoubtedly help the kids to memorize the study content for a long time.
4. Teach someone else
Teaching someone is a fantastic way of learning. You put a lot of effort into teaching that makes you memorize things nicely when trying to make others understand your point. Allow your kids to teach you and show your interest in the topics by asking questions. Make the teaching form of learning an interactive one.  
5. Questionnaire
Questionnaires are the best way to learn things quickly. Get your children to indulge in the questionnaires and help them to explore new ways of learning. While talking about the questionnaire or an oral test, kids generally are scared of it. You can be their escape to build confidence in them by involving them in active questionnaires at home.
6. Make revision cards
Without revision, learning or studying is nothing. Revising the study materials can help students retain the study stuff for a longer time. Before you start to pick a new topic, don't forget to revise the previously studied content in your mind and then go through your revision card for quickly memorizing the revision study stuff.
7. Dedicate your time
Educating your kid is not only about providing books, school uniforms, admission in schools, and you are done. It is essential to understand for the parents to dedicate some time with their children from their busy schedules to give them one-on-one tutoring at home and create an interactive environment that will motivate kids to converse well.
8. Make funny stories
 Inter-relating the study stuff with some fun stories can help teach your kids and memorize well. You can implement it by imagining in your mind and making some funny stories relating it with something else.
9. Concept Mapping
Thoroughly read the topic; make a list of the ideas, pictures, keywords, and essential information. Group them if they have any links. Arrange them on a separate sheet and use arrows and phrases to make it an understandable concept.
10. Create gap-fill exercises
Study your notes well and recreate them by creating a gap-fill activity. Gap-filling exercise helps memorize and remember what you have studied earlier, and you can recall it in a test form.
11. Make lists
Nobody likes reading long paragraphs, as shown in traditional textbooks. Kids like informative and to-the-point content with connecting visuals. Read your study books and make notes in the form of lists. This will save a lot of time while revising the entire content.
12. Games
Make learning fun! Instead of reading books only, try using some other activities like quizzes and make the learning more interesting.
Read Also – Tips for helping your kids to manage stress successfully
13. Readout loud
Reading out loud and hearing it at the same time can help your kids in remembering the things echoed in your ear. Let your kids memorize more by reading out loud in their study space.
14. Set a mini quiz
 Setting mini-quizzes will encourage your child to show active participation. Make mini-quizzes of every section and help your kid in memorizing things well.
15. Have healthy discussions
 Don't forget to have a healthy discussion with your kids on the revision topics. Discussions will undoubtedly help your child learn different perspectives on the subject and help them see the same from different angles.
16. Online Tutorials
2020 has taught a lot, and education is one of the most commonly affected fields. Students are transformed to an online platform from an offline one. Online classes are the need of the hour these days, and a child can learn in a better way through online platforms. Numerous online platforms are offering online education to make it easy for your child to have access to the best education from all the parts of the world from the comfort of their couch.
Taking active participation in your child's education will encourage your child to improve and show progress in their studies. Besides helping your child study and learn at home with effective learning methods, you can also choose some online platforms that effectively take part in showing kids a new way of understanding things and attaining success. If you are searching for an online tutorial platform for your child, then TEL Gurus can be a reliable stop for you. Being a trusted online platform that has excelled in serving the best in class education online for years. So, acquire the very best from the comfort of your home!
Stay connected for more!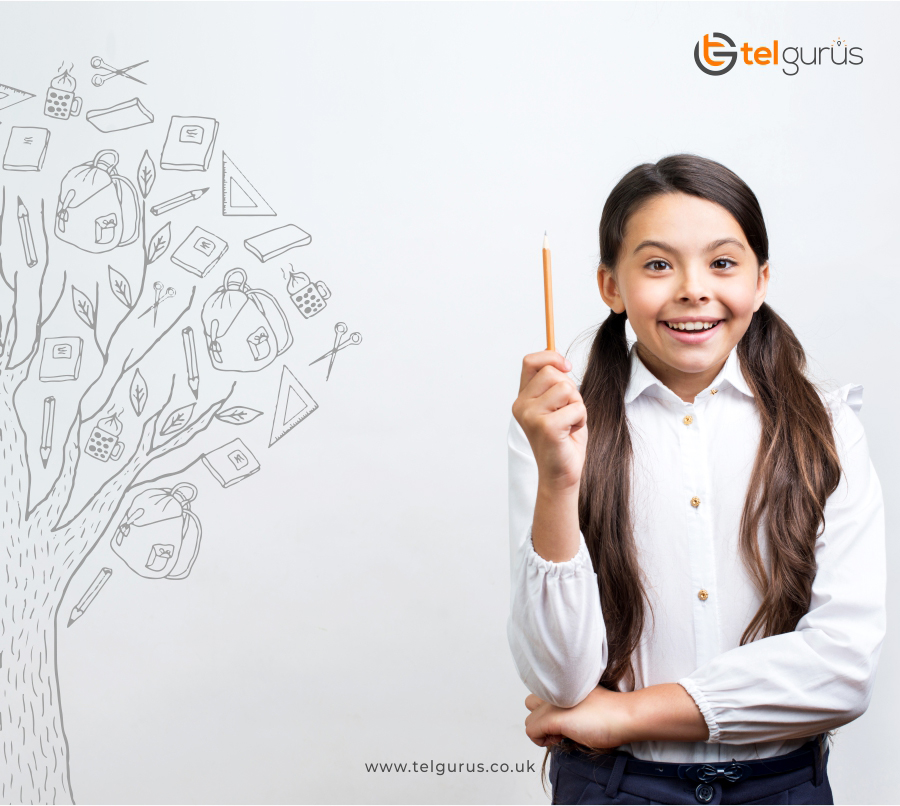 Grow and Learn with World-class Gurus
Resolve all your doubts and optimize learning with TEL Gurus experienced tutors from leading universities across the globe.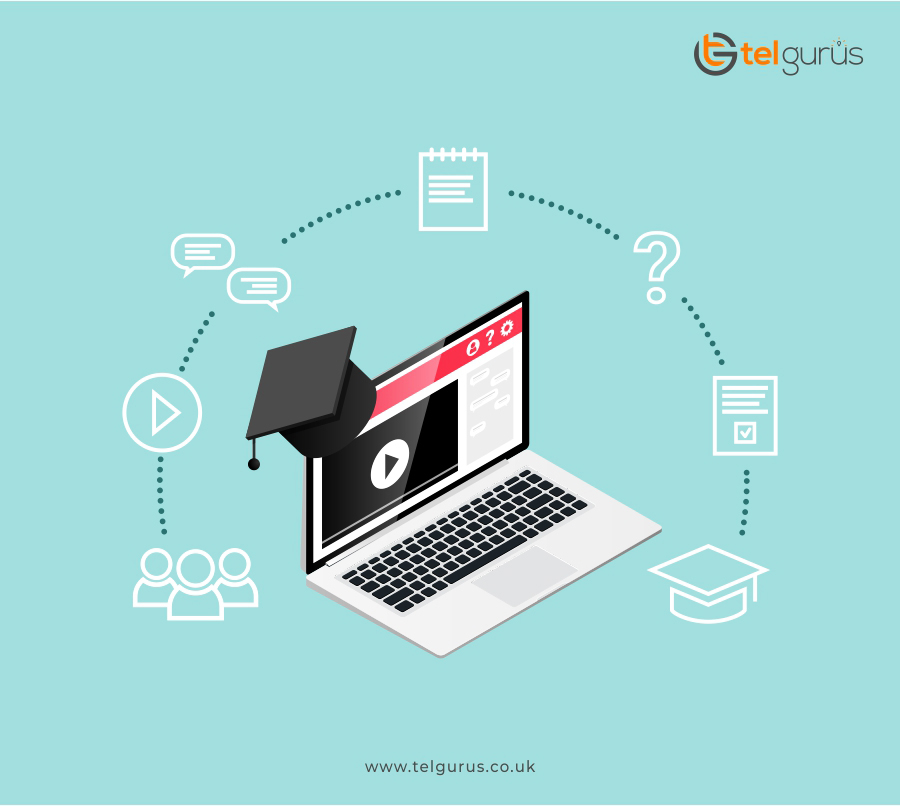 Follow the route to success by escaping the traffic
No need to rush and face the traffic everyday with Online classes rendered by TEL Gurus. Paver your road to success today!