Read the blog to understand the role of playing games in a child's life and how playing helps to build those essential life skills.  
Playing is one of the most enjoyable and natural ways to keep children engaged, happy and healthy.  
Play isn't everything about games and doing fun, but it's a crucial learning tool as well.  
Kids learn to interact, build teamwork, social skills and other critical life skills that play a key role in a child's mental and physical well-being.  
What are the different types of play?
Types of Play: Get a perfect blend

Playing has its own significance in a child's development, but you need to understand different types of play and how to inculcate those in your child's play activities. 
Sensory-motor skills get improved and boosted when a child plays and explores an object or a toy. She's is on the pathway of becoming the little genius while she is experimenting with that thing. 
The abstract thinking cells become active while your child learns the properties of the thing such as banging on the floor to learn if the object is solid or fragile. 
Allowing the child to choose her own favorite play game and go for an unstructured play encourages her to take risks and gives a kick to her motor skills.  
Role-plays and imitations help a child to experiment with different roles and understand human psychology as well as behavior. 
The costumes, dress-ups help your child to unwind their creativity and boost communication and language skills. 
Outdoor play is equally important in your child's life as it helps build skills such as spatial awareness and keeping one's balance. 
Playing outdoor games such as badminton, soccer, cricket, etc boosts a child's concentration power and focusing abilities. 
Play with your child and go for a perfect blend of all these four plays to ensure that your child is well nurtured. 
Playing helps children grow into innovative, curious, healthy and most importantly, happy individuals.  
Now, Let's understand why playing is important for children? 
Importance of Playing 
Whether it's structured or unstructured, playing is a critical aspect of a child's upbringing that cannot be ignored for sure. 
1. Boosts Imagination & creativity 
Playing gives wings to a child's creativity as they get lost in their own imaginary world. 
They brainstorm, make their own rules and find their way to the solution of the problem. They understand how to challenge those rules according to requirements. 
These qualities are critical for developing long-lasting relationships as well as navigating life. 
For example: While playing hide and seek, the hider plans out the best possible place to hide to make sure that it is not caught by the seeker.  
2. Fosters Cognitive Growth
Cognition is related to brain or mental development. 
Unstructured plays are best known for fostering great cognitive growth of the child. 
Unstructured play means a play that is not bounded by any activities or schedules by the adults or other elders. 
By giving full freedom to the child, this kind of play strengthens the brain's neural connections in a positive way along with building the prefrontal cortex of the brain. 
This positively impacts the problem-solving skills, analyzing and thinking abilities of the child. 
3. Building Emotional Quotient 
Just like when adults are overwhelmed, they indulge themselves in various activities such as gyming, karaoke singing etc to ground themselves back to normal life. 
Kids are no less. It's just the thing that they need more playtime. 
Inculcating a habit of daily playing helps the children to understand and manage their stress, fears and anxiety. Also, how to stay in happy spirits always.  
4. Role in language building 
It has been seen that curious minds tend to concentrate better on studies. It's the play that triggers the curiosity levels! 
A child may have learned the words by listening to parents but the language structure and other communication skills are mainly improved by playing with friends or family.   
Even if the kids can't speak properly, they tend to converse back and forth while playing to keep their point. 
Teaching children in a fun-filled environment makes them learn quickly and in a way that it lasts forever.   
5. Encourages Independence 
At home, children are spoon-fed or instructed about their daily activities such as what to eat, how to eat, what to do etc. 
On the other hand, they have full power and authority when they play. They can set their own rules, directions and be the stakeholders. 
Here the roles reverse. Children take the charge and become leaders while adults follow them. 
6. Promotes physical & mental well being 
Whether children realize it or not, they have a very strong desire for physical play as their bodies are wired to be active. 
They just want to play anything that keeps them moving. Playing promotes physical fitness and keeps their body healthy. 
Apart from this, physical fitness results in better bone density which in turn makes the skeletal system robust.  
A fresh mind resides in a fresh body. Playing not only refreshes children but is also responsible for good cardiovascular health.  
Role of Playing in developing important skills 
Let's have a look at some of the important life skills that get imbibed when a child plays. 
Children can create their own imaginary, dreamy world which enables them to connect with every character in the real or fictional world in their own way.  
Playing helps the children to: 
Learn and express in a better way.

 

Work over their emotions such as anger, anxiety and fear.

 

Take risks & stay confident

 

Take ownership & responsibility

Practice understanding and empathy

 

Ability of self-perception

 

Social Skills
Group dynamism is better understood when the children play in a group. Collaborating, compromising and teamwork can only be learned through playing.  
Through play, children learn to develop social skills such as: 
Recognition 

 

Respond to feelings such as affection, conflict resolution, compromise etc.

 

Understand the importance of obeying rules.

 

Relationship building & teamwork. 

 

Expressing themselves

Pursue self-discipline

Cognitive Skills
Worried about the grasping power of your child?  
Make her involve in all the four types of play mentioned above and feel the difference. 
Studies have proved that kids have dramatically shown improvement in their cognitive skills if they are playing frequently.  
Playing helps to boost the child's cognitive skills such as: 
Sharpen their planning and creative skills

 

Improved Understanding abilities 

 

Quick attention spans

 

Better reasoning score and recall skills

 

Improved critical and analytical thinking abilities

 

Communication Skills 

 
Playing is the best way to make the child learn the facial expressions and body language of the opponent.  
Children learn to do the conversation based on their opinions.

 

Improve their vocabulary

 

Learn possible ways to end a game


Understanding the other person

Real-time thinking, better reactions

Physical Skills
While an active lifestyle is important for our health, kids are no less.  
Physical work enables the kids to use their natural store of energy which is a must for great eating and sleeping habits.  
Studies have shown that active kids tend to be great learners and graspers, while vice versa leads to a sedentary lifestyle even in their adolescence.  
Physical Skills that are honed: 
Examples: riding a bicycle, running or skipping are some good examples of games. 
Playing games is the new normal towards learning.  
Most of the schools and upcoming educational institutes don't follow the old methods of rote learning but encourage the child to learn the concepts with fun games. 
 It creates a long-lasting impact on the child's memory and makes him/her grasp the fundamentals by understanding how things are actually working. 
Involving playing in academics: 
Makes learning fun

The child doesn't feel overburdened

Better recalling and understanding abilities

Builds quick grasping power

Life skills
Children don't know their limits, but definitely keep on striving to explore them.  
As the game plays involve challenges and risks, the kids get to know their limits. They learn that it's never too late. 
By learning the importance of failures, they get to know the importance of taking risks and how to implement the same skills in real life.    
The biggest thing that they learn is to "Fall and then, Rise!".  
Side effects of not playing
We, all know that all work and no play will turn a child into a dull one. 
Playing games indoors as well as outdoors helps to shape the personality of your child. 
Be it emotionally, physically or mentally, playing helps your child to keep the negative vibes at bay and indulge in pure positivity through games.    
Children that are not into playing whether structured, unstructured or indoor/outdoor are susceptible to having long and negative impacts on their cognitive development as well as physical health. 
According to research, kids that do not play pose a higher risk of having behavioral, attitude and attention problems. 
Such kids face issues in creative thinking and lack skills that help them to succeed in their careers or workplace. 
It has been witnessed many times that lack of play results in an unstable EQ that can disrupt a child's life by bringing in stress, anxiety and apprehensions. 
 Bottom Line
Playing is priceless and precious and should be encouraged. 
Participate in the craziness with your children. Play, run, dance and sing along with your children.   
You are just not making memories but securing the future of your child. 
Stay tuned to our blogs for more inspirational and educational articles.  Don't forget to share it with your friends as well!
After all, sharing is caring!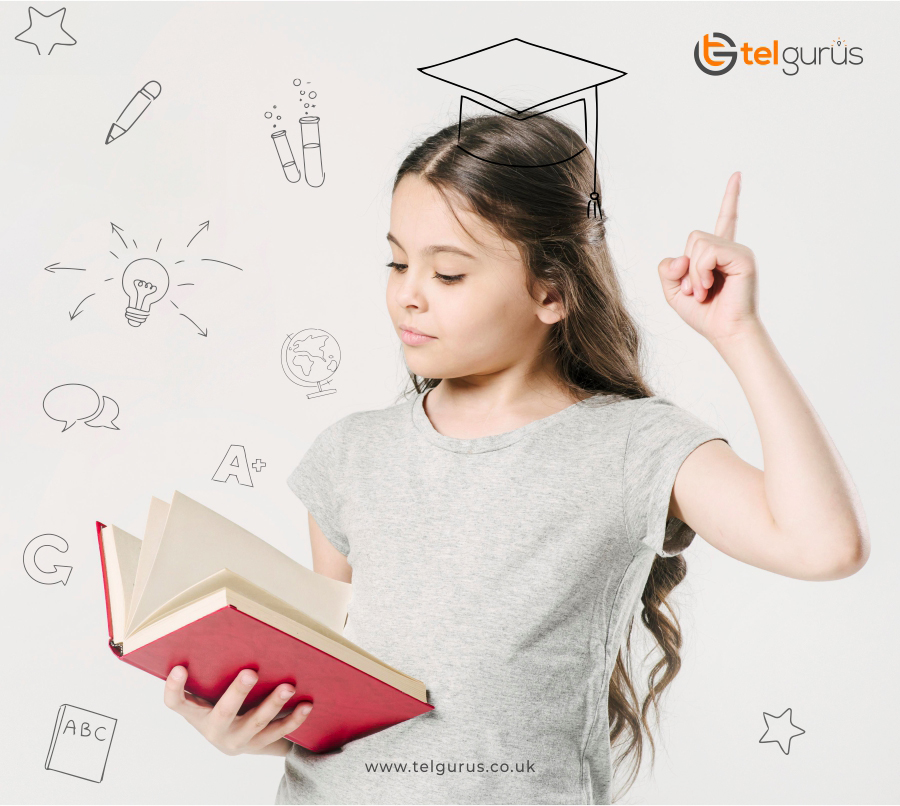 Get your doubts resolved ON THE SPOT!
Make learning interesting and fun when the doubts are resolved instantly with the comfort of your home only at TEL Gurus.