The best thing you can give your children is your time – the saying that got so much attention and indeed adhering to the profound logic.  
Let us accept the fact that life is very busy. And everyone is stuck with their work and other responsibilities that they usually find it hard to spare time for their children. And this is the reason that they prefer caretakers. But can the caretakers do the care the same way as the way you can do? Obviously, not! 
 According to a study, most families spend 12 hours a week on average. They often end up with family members watching TV in silence or sitting separately in their rooms, or busy on their social media accounts—such lack of parent-children bonding results in several behavioural issues and other insecurities that may affect the child.  
Some parents cannot find time, and however, some feel guilty for not spending time with their children. Whatever the case is, the ultimate sufferers are the kids.  
Why spending time is essential and how it affects your child, both the questions need to be answered, and here we have compiled everything you need to check on. Go through it and decide how your busy schedule affects your child in many ways.  
Why is it essential to spend quality time?
Life is hectic for parents as everybody has their set priorities. Some have to achieve their goal, and some struggle to get the best economic status for families. Even if you are caught up in a hectic whirlwind of activities, sharing some quality family time with your child does make a lot of difference.  
Quality time refers to spending time with children and giving them undivided attention by performing the tasks of their interest. It doesn't require your whole day but sparing a few minutes a day will also work.  
According to a study done by Jones in 2017, children who spend more quality time with their families are less likely to indulge in risky behaviours like alcohol consumption or drug intake. You undoubtedly love your children but making out time for them can make a huge difference.  
Showing your love, care, and affection to your children and giving them the undivided attention, they deserve can help keep them mentally and emotionally strong. However, on the other end, not giving them time or not spending quality time can result in an entirely different picture. It can affect the children's overall development.  
Wondering what impact, it can create? Read out the subsequent paragraph, and you will get your answer.  
How Not Spending Time with Your Child Affects Them? 
Not spending time with your child can affect them in several manners. A few of them include:  
Family Bond's breakdown  
Lack of conversation with your child may lead to erosion of family values. When children and parents start leading their lives separately, lots of secrets are left untold. To maintain a stronger bond with your children, you need to perform some activities to improve the conversation.  
Emotional Distress
A child's psychology is much more complex and challenging to understand than it seems. When parents are not available at home, and nobody is there to share and express their feelings, it may hurt them. Such children may feel unloved and unnecessary to their parents anymore and may suffer from insecurity, unstable esteem, and distrust.  
Negative Behaviour
Such adverse effects may not be visible at a very initial phase, but the children's negative behaviour speaks a lot. However, specific ways of coping with loneliness may be harmful to the child, including bullying and aggression to vent out the feelings.  
Social Media Dependence
Children who are deprived of the desired attention from their families are often inclined towards social media platforms. To find an escape from their loneliness, they choose to spend most of their time on a social media platform and indulge in virtual relations. This may affect their overall mental and physical development.  
Academic Performance
We all want our kids to score well in exams, but nobody tries to figure out why their performance is degrading. How their studies are affected and your busy schedule is also a vital ingredient in degrading their performances.  
But yes, a child's overall academic performance depends on several factors and emotional and social well-being are two crucial parts. And lack of attention to the kid's studies at an earlier age can drastically affect the overall academic performance. 
Risky Behaviour
Although the reasons mentioned above were strong enough to prove that parents' attention matters the most, here comes a solid reason to get out of the busy life and help your child get a bright future ahead. 
According to the research studies, children who do not have strong bonds and effective communication with their parents are likely to indulge in antisocial and risky behaviours, including delinquency, aggression, illegal drug use, and many more. 
However, many of these factors can be prevented by choosing the simple act of spending some quality time with your child. Some simple ways of spending time and a little effort can save your child from suffering from some substantial medical condition, including depression, stress, and anxiety. Are you looking forward to some exciting ways to spend time with your child? Here's all you need to do.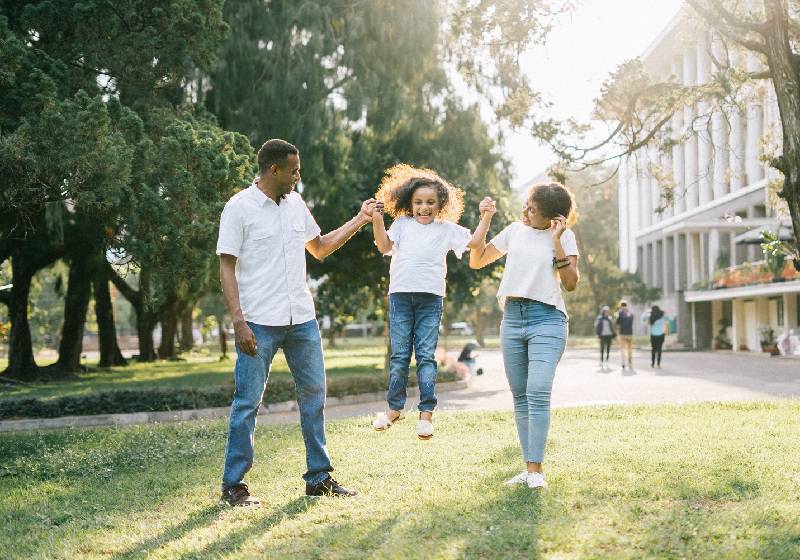 Essential Tips for Spending Quality Time with Your Child
Here are some fantastic ideas that will take the parent-children bond to the next level. 
Fix things together
Is there something that's broken but can be fixed? Or do you need to paint the kid's room wall? Whatever is the task but children love to fix things. This encourages them to do more and generates their interest as well. Interact with your kids by choosing such tasks and enjoy the weekend together.  
After-dinner walks
After a family dinner, going for a walk where the whole family accompanies you is a different type of delight. Spend 30 minutes going for a walk with them and let them share how their day was. 
Make short outings with kids.
We all understand that it is hard to find time and go for long trips on weekends and then back to work on Monday morning. But how about spending some quality time with your child by planning a short family trip, whether it be a nearby picnic, camping, or a visit to a water park. Every effort matters and provides you with the reward of spending some quality time with your kid. 
Share family stories
Not even communicating with kids and expecting them to learn about family values is indeed an unfair demand. How about sharing some family stories with your kids so that they will laugh with you, get to know about their family affairs, and several other interacting talks. It will undoubtedly give you plenty of time to spend and have a healthy conversation with your child.  
You can dig into some old photo albums and then look through them with your kids. Add up some new pictures to your family albums with the help of your kids. You can make this a regular activity, and your kid will stay connected with everything.  
Step into your child's world
Do you know you miss out a lot about your child when you go for your job on working days? But don't miss out on everything as you can still get to know about it on weekends. Participate in your child's interesting activities. Play with them, learn about it.  
Participate in an activity of your child's interest and talk to them about it. They will share a lot when the point is about their interest, and you will get great facts and their perception about it.  
Get to know your child's friends.
Want to know about your kids? Start talking to them about their friends, and you will see an endless discussion over it. Kids have a lot to share, but due to busy schedules, it is difficult for them to share about their day, their friends, what they did, and how they felt.  
Share it all during weekends. Try opening up to your child and welcome their friends to get to know them better.  
READ ALSO – Tips For Helping Your Kids To Manage Stress Successfully
Cook the favourite recipes together.
Kids love trying new items, and when it comes to their favourite meal, nobody can stop them from showing excitement. When you can get such reactions when you offer them to eat, imagine how excited they will be when they'll get to cook the same. Check out their cute expressions while saying, "I helped Mumma too"! 
Engage your kids with you in cooking some recipes of their choice and let them serve them to the other family members. The charm you will get to see on their face while serving and expecting some comments after a meal will be precious and irreplaceable at the same time. Grab the opportunity to click pictures and capture the moments. Don't miss out on a single expression.  
Spend dedicated time together
Whether it is dinner time, Saturday morning, or Sunday plans, every effort to prioritize the quality family time counts. Create an opportunity for something that will make your kids feel excited about and do it exclusively together.  
Learn something new
Learning never goes out of style. Pick up a new hobby and try learning about it with your child. Kids are indeed smarter these days, and you will see them telling you how to do it. Whether it be a new hobby or a language, learning it together will open up new communication ways and bring life back into the conversations. 
Exercise together
Exercising alone is undoubtedly a tedious task if done alone. Spice up your exercising with your teen, and you will see an inspiration to do more. Enhance your physical activities by involving your teen in them. Go for a jog, a long walk, yoga, or Zumba, do it all with your child. Spend quality time and improve your health at the same time.  
Celebrate and appreciate each other
Keeping track of all the upcoming events, including family birthdays, anniversaries, job changes, and other achievements, can help you spend quality time on weekends and enhance your conversation.  
Recognize the events and appreciate your kids for their accomplishments. Make them feel like every small achievement matter, and even if something of their desire doesn't happen, there's still a long way to go.  
Plan a treasure hunt
Did your plan get hampered due to terrible weather? Plan a scavenger hunt at home then. Hide a bunch of things around the house, make clues for every hidden thing and tell your kids to find out. Transform a tedious day into an extremely adventurous weekend. 
Final thoughts!
Childhood is special—no matter whether you work or stay at home. Adding up a pinch of family entertainment every weekend will encourage your child to wait for the weekend to spend more quality time with family.  
Spending quality time with children is an essential step towards their overall growth. It will also bring you closer to your child. So, you have to be in your child's lives today to be in their memories tomorrow. Start making memories today.  
READ ALSO – How to Set Up a Remote Learning Space for Your Kids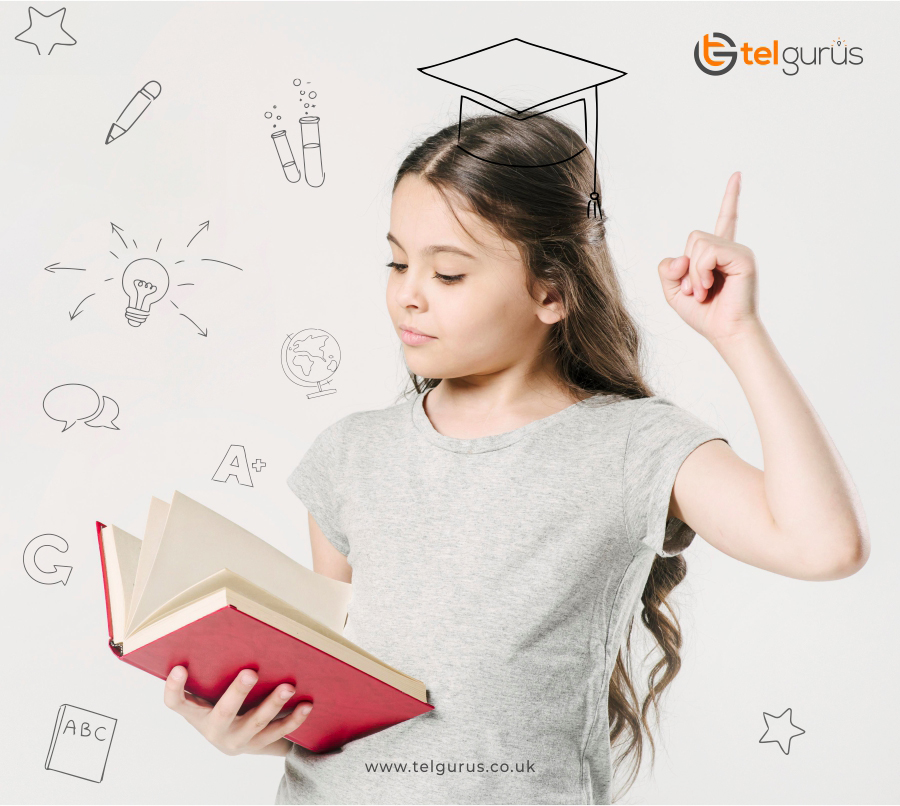 Get your doubts resolved ON THE SPOT!
Make learning interesting and fun when the doubts are resolved instantly with the comfort of your home only at TEL Gurus.