Writing and structuring an English literature essay is essential. Using the appropriate structure is an integral part of writing an essay and achieving the top marks. Even if you have written the whole essay fine and have fulfilled all the requirements, but if you didn't follow the structure right, this could cost you a lot, and you have to compromise with your marks.
There is a thin line between a good essay and an excellent one that makes a huge difference. At A-level, you have probably taught about the essay structure, and students still get confused about it as they don't remember the importance of it. Let us dive into writing an A-level English literature essay.
The structure of an English literature essay has three parts
Introduction
Body
Conclusion
Book Your 60-minutes Free Trial class NOW!
Students frequently find themselves questioning "what should go into the introduction", "what constitutes the essay's body", or "is my conclusion suiting the whole essay?"
So let us break it down and check how we can end up writing an impactful essay.
Introduction: Introductory part of the essay is the key to set the tone of an essay. This can be the deciding factor whether the reader gets interested in it or not. Try to be concise and clear about what you are trying to target in your essay. It would be best to show what your essay's ultimate picture will be and what threads you will be using. In your essay's introduction paragraph, make sure that you answer the questions the right way and provide an overview to the users to generate their interest.
The Body: The boy is the lengthiest part of the essay. An excellent method for arranging your thoughts well into a coherent structure is to dedicate a paragraph for each essential point or idea. You can add 3 to 6 diverse areas that you want to cover in your essay, and each of these must be divided into paragraphs. Further, this can be divided into points, examples, or explanations.
Conclusion: While talking about A-level essays, you don't need to write a long conclusion. You can conclude your essay well with a few lines only. However, summarizing the essay is essential, and a good conclusion leaves the reader with a sense of closure.
Pro tip: Whatever your approach is, the more you practice essay writing, the better your structure and outcome will be.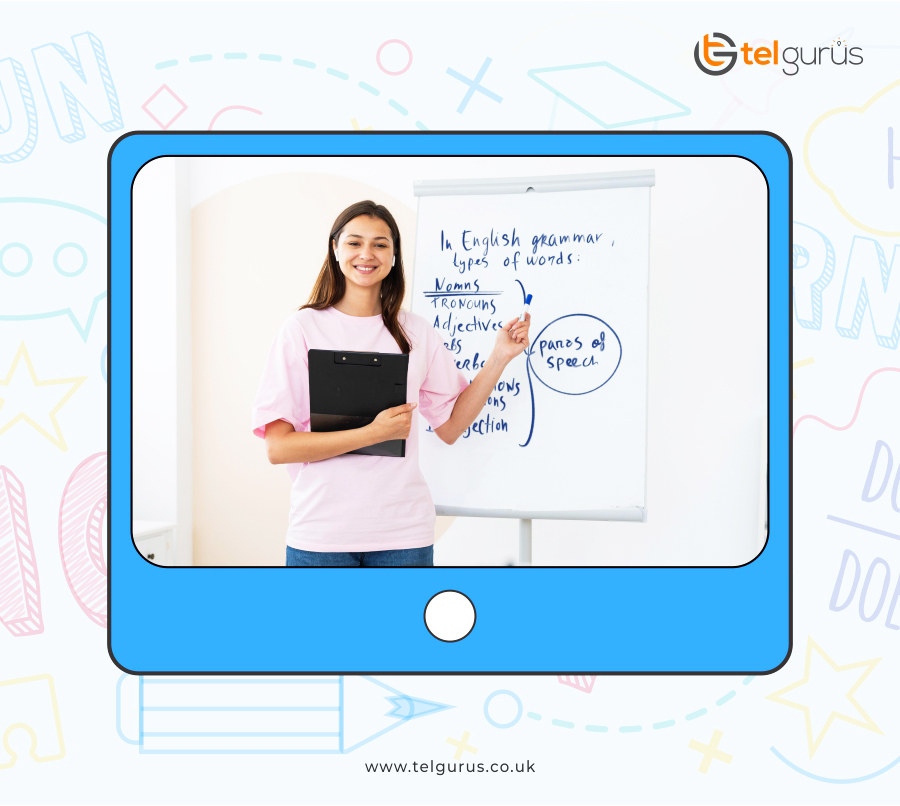 Let your personality sparkle when you speak!
Lead, communicate and achieve higher when you explore the world of opportunities with strong English concepts at TEL Gurus.