What is Standard English?
Standard English is described as a form of English Language with substantial regularization associated with formal schooling, official print publications, and language evaluation. The term "Standard" refers to the regularization of grammar, language usage, spellings, and not too minimal interchangeability. In contrast, the term Standard English referred to the British English, Vocabulary, and grammar of the UK standard English and received a pronunciation accent. 
 Standard English is associated with education and sociolinguistic prestige. In everyday usage, Standard English is the most widely accepted and understood throughout the English-speaking world. It is free of regional, class, and other shibboleths. 
Though the issue of standard accent often causes tension and trouble. Sometimes it's presented as a common core where a view that remains controversial is challenging to decide where the core ends and the peripheries begin. 
Linguistics usually agree on the following three things: 
The standard is most easily identified in print, whose conventions are less or more uniform throughout the world. Some people often use standard print for that medium.

 

Standard English forms are often used by the presenters of news on most English-language television or radio networks, including some regional and other variations, especially in accent.

 

Standard English is used to associate with the social class and educational level to match the average level of achievement of students who have completed secondary level schooling.  

 

Standard English is a widely used term that is considered self-evident in its meaning, stating as it is both the ideal and usage of educated or good English users. However, apart from its several implications, including general or negative, some geographical limitation often has been imposed on its definition.  

 
How to Revise for The English Language?
If your English language GCSE level exam is approaching, then you need to get geared up with the last moment revision of your subject's syllabus. If you are preparing for your GCSE level exam, then the revision approach compiled here can be a savior for you. Without revision, you won't be able to perform better.  
We have just compiled a small selection of last-moment revision approaches and a quick checklist. So, follow the below-mentioned approach that will help you revise the data efficiently.   
1.  Make a plan: -
Revision plans play a crucial role in exams. Even if you have read it once or twice, you won't be able to write appropriately without revision. To start with an effective revision strategy, you need to generate a revision routine and don't forget to follow it.  
2.  Consistent and Quality Revision: -
Students often consider that they don't need to revise the English language. But it is one of the biggest misunderstandings with the GCSE exams. The English language is a scoring subject, but who said that you don't need to revise it consistently. Revise the contents of the subject topic-wise and don't just readout. Practice well while revising the syllabus and give a quality performance in your exams.  
3.  Review your class notes: -
While revising the syllabus, don't forget to review your class notes. Expand the notes with your ideas and practice writing essays and other stuff. Reviewing the notes will undoubtedly remind you of something imperative mentioned by the teacher while teaching in the class.  
4.  Practice Past Papers:-
People often believe that you don't need to practice English due to a lack of knowledge. Practicing past papers can be a beneficial strategy for you as it will give you an idea of questions and introduces you to the exam structure.  
Follow these simple steps, and you will be on the way to pass your GCSE English Language exam with a remarkable score.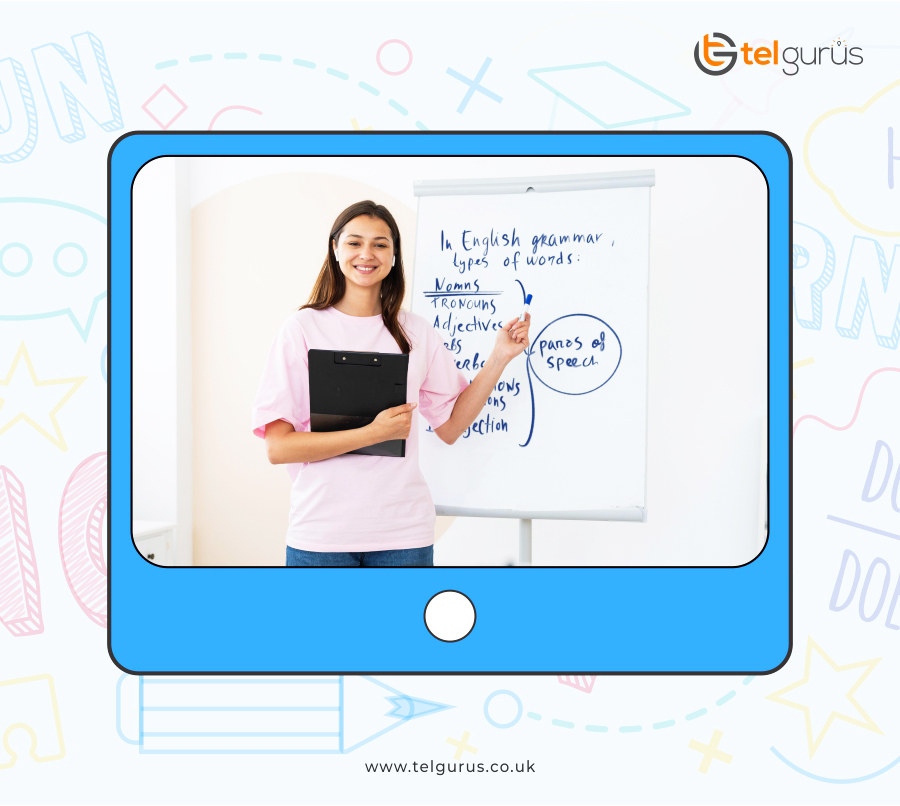 Let your personality sparkle when you speak!
Lead, communicate and achieve higher when you explore the world of opportunities with strong English concepts at TEL Gurus.