An essay is not just a collection of ideas and facts, but it should be centred on the topic so that every part of the essay relates to it. Wondering how? Here is all you need to know about essays and their structure.
What is an essay?
An essay is a focused writing piece that describes, explains, narrates, or argues. During high schooling, different types of essays are practised to develop practical writing skills.
The structure of an essay is crucial to present your opinion and argument coherently. However, structuring an essay is often an underemphasized factor that can make an idea stronger.
A well-structured essay can help your reader understand the logic of ideas and follow the overall point that you want to communicate through the entire discussion in the form of an essay.
Here are a few essential things you need to keep in your mind
Make sure that your subordinate points are structured in a manner that indicates a clear progression.
Emphasize significantly on the introduction and conclusion
Your introduction makes a higher impact on the reader; ensure that it is appealing
Clear your intent in the introduction
Save an exciting realization for the conclusion.
Following these points can make a massive difference in overall impacting the reading and making your essay worth reading. But not only understanding the key points will provide you with the level you want to attain.
You need to structure your essay well. Don't worry; here is the appropriate structure format of an essay that can help you impact your readers.
How do I structure an essay?
Begin with Introduction
To start with the essay writing, you need to begin with an introductory paragraph, which directly addresses a brief of the essay's subject. You can incorporate a little background knowledge concerning a more comprehensive debate surrounding the question.
Body of an essay
The essay's body must be around two to three paragraphs at max, including all the details about the point outlined in your essay's introduction. Usually, these points articulate the two sides of an argument. One is countering the proposals, and another is addressing each other's weaknesses.
These points are usually structured in PEEL style. You must be thinking about what the term "PEEL" refers to? Right?
Well, here PEEL stands for
P: Point
E: Evidence
E: Explain
L: Link
This works schematically that the start of a paragraph should make a point, then evidence needs to be found for it, then goes for an explanation, and the end should connect directly back to the question and the idea made at the start.
Conclusion
The conclusion must mirror your essay's introduction. This means that in your conclusion part, you must summarize your essay by briefly answering the debate question.
Bottom Line!
Essays are the top-scoring topics if you are in high school. But requires a lot of practice and appropriate structure following. Implement the structure mentioned above and tips in your essay writing and get higher grades in your high school examinations.
Read More – English Questions
View More – Useful links for Your Child's Development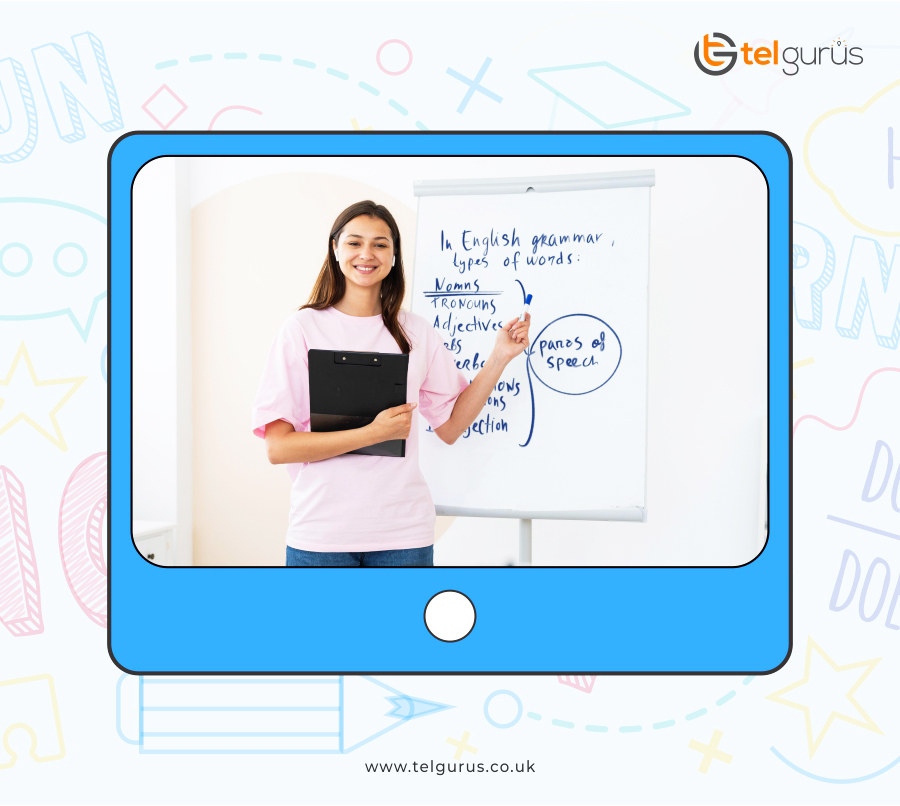 Let your personality sparkle when you speak!
Lead, communicate and achieve higher when you explore the world of opportunities with strong English concepts at TEL Gurus.