If you are looking for a new way of studying then this article is for you as we have listed the 10+ Best Ed-Tech Tools that you must know for your teen.
Technology has completely revolutionized the education system in multiple ways and still continues to enhance it. Edtech is a portmanteau of "education technology" that propels technology to make the learning process more inclusive and personalized.
Edtech tools are a combination of software applications, IT tools, and pedagogy practices that are aimed at improving and boost learning. These data-driven tools make studying more effective and fun-filled.
What Is Edtech?
Gone are the days when classrooms were all about those archaic desktop computers. Modern-day education has moved beyond these traditional practices and infused more interactive online courses, chatbots, etc on tablets and other electronic devices. This fun-filled way of learning not only boosts the grasping powers of the students but also allows the students to learn at their own pace.
The latest IoT devices when integrated with these best EdTech tools enable the students to stay engaged through various forms such as games, apps, audio/visuals, and puzzles.
So, whether the students are in school or at their place, these educational tools help the teens and kids to learn uninterrupted. Let's explore the benefits of EdTech to teens and also unveil the top 10 best EdTech tools.
Benefits For EdTech Tools
With digitization, EdTech has become the new buzzword in the education industry. The influx of these education tools is opening new avenues of learning to students of all ages. These learning tools promote inclusivity and collaboration within the classroom. Let's uncover some prime benefits of the best EdTech tools and their impact on learning.
24/7 Access to Learning
As these Edtech tools are powered by the internet and smart devices, students can get access to every study material and can complete it at their own pace. The students don't have the obligation and compulsion to be present in the physical classroom. They can attend the online class or access the material in their own comfort zone. Whether they are commuting or sitting in the bed, just a few clicks and the leaning begins.
Foster Collaboration
These educational applications are loaded with several gameplay activities that aid learning joyously. This also encourages the children to solve problems together. Some of the best EdTech tools allow students to upload their homework and can also connect with fellow students and teachers in case of any help.
Personalized experiences
EdTech tools endow plenty of opportunities for teachers to curate learning plans as per the student's interest, skill, and grasping levels. Every child has their own learning pace, that video lectures serve as the best tool. The student can easily stop, pause or rewind the lecture and can view it as many times till he/she is confident.
Instead of using a stress-inducing testing methodology, the best tutors believe in working on the overall development of the student. They are constantly looking for tools that help measure the overall aptitude of the child rather than focusing on a single-day test schedule. The analytics help the teachers to unwind the negative trends of kids learning and take proactive measures to thwart them.
Future-ready
With access to modern technology, kids are becoming more aware of the latest happenings in the education industry. The EdTech tools help the students to pick their favorite subject and jump on the bandwagon of their choice. Name a subject, the courses will be available. The students can easily make a career in their favorite subject.
There are a plethora of EdTech tools floating on the internet. These tools not only boost the learning experiences but also help the students to learn holistically and deeply about a subject.
Here Are The Top 10 EdTech Tools For Your Teen.

Khan academy was incepted in 2006 with an aim to provide quality educational tools to students for better understanding.
Founded by famous analyst Salman Khan, it was primarily designed for children who didn't have access or couldn't afford education. But, slowly it has grown as the first choice for students as well as a teaching aid for many schools. Have a look at some of the main features:
Khan Academy is free and accessible to all
Starting from elementary subjects to higher classes, all the subjects offer a comprehensive approach to learning.
New subjects and videos are regularly added to keep the students at the forefront of education.
As the prime mode of learning is video, the students can learn and work at their comfortable pace.
A huge number of practice exercises are available for the kids to practice and master the concepts.

Quizlet is a web application EdTech tool designed to help the students to learn and master the concepts to perfection. Here all the information or content is organized in the form of "study sets".
The teachers and students can add these to their personal accounts. This study material is used by millions of students and the interface allows them to make flashcards that help them to revise and grasp at a much better speed.
This app also offers engaging and customizable activities that help the students collaborate with other students and build teamwork skills.

Matific is an interactive, engaging, and game-based learning platform for all age groups. This amazing EdTech tool has earned several accolades and recognition for offering an intuitive interface for kids to promote deeper math learning skills. The gameplay interface allows the students to experiment with numbers to foster better understanding.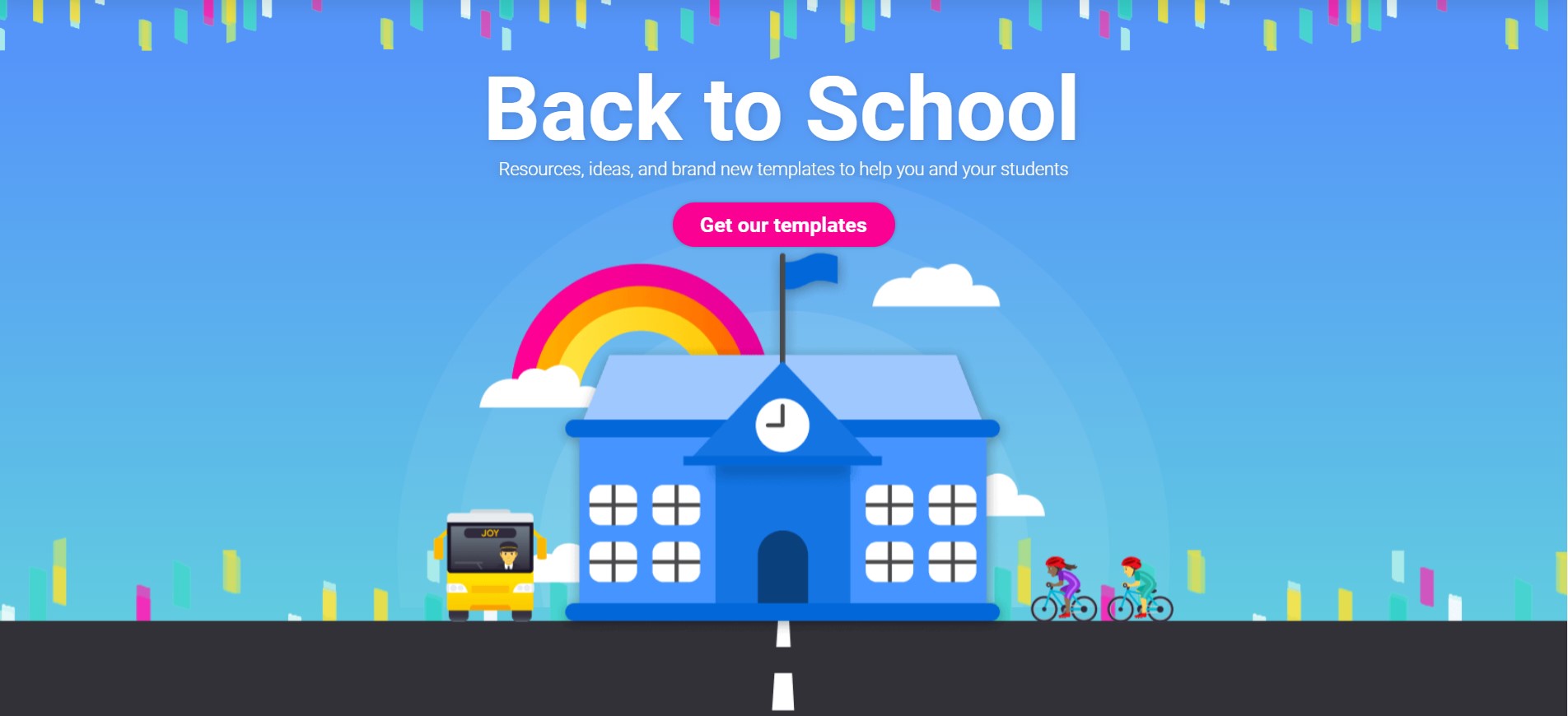 This is an easy-to-use app that helps in creating digital books. These ebooks can contain images, sound, videos, music, and text as well. In fact, this incredible web application also provides young learners with a facility to add freehand writing as well. Incepted back in 2011, the key objective of Book Creator is to improve the educational outcomes of next-gen content creators.

Canva is one of the most trending web applications for budding designers. Now you can create professionally designed graphics within just a few clicks. Canva comes with a drag and drop tool along with a library of professional fonts, photographs, and effects. Due to the amazing user-friendly interface, giving a professional touch to your graphic ideas has become much easier.

Kahoot is a game-based digital learning platform. The questions are displayed on the screen and the teens answer them in real-time.
This energetic and lively platform does not follow a non-traditional assessment pattern rather it offers evaluation through quizzes, games, puzzles, surveys, and puzzles. This EdTech tool is best for jazzing up an in-person activity.

The most loved and popular game of 2021 can be used to teach children in a way they love. Minecraft Education edition enables the child to sharpen their academic as well as coding skills through the basic blocks of the Minecraft game. As the kids are learning along with their favorite game, the engagement skyrockets.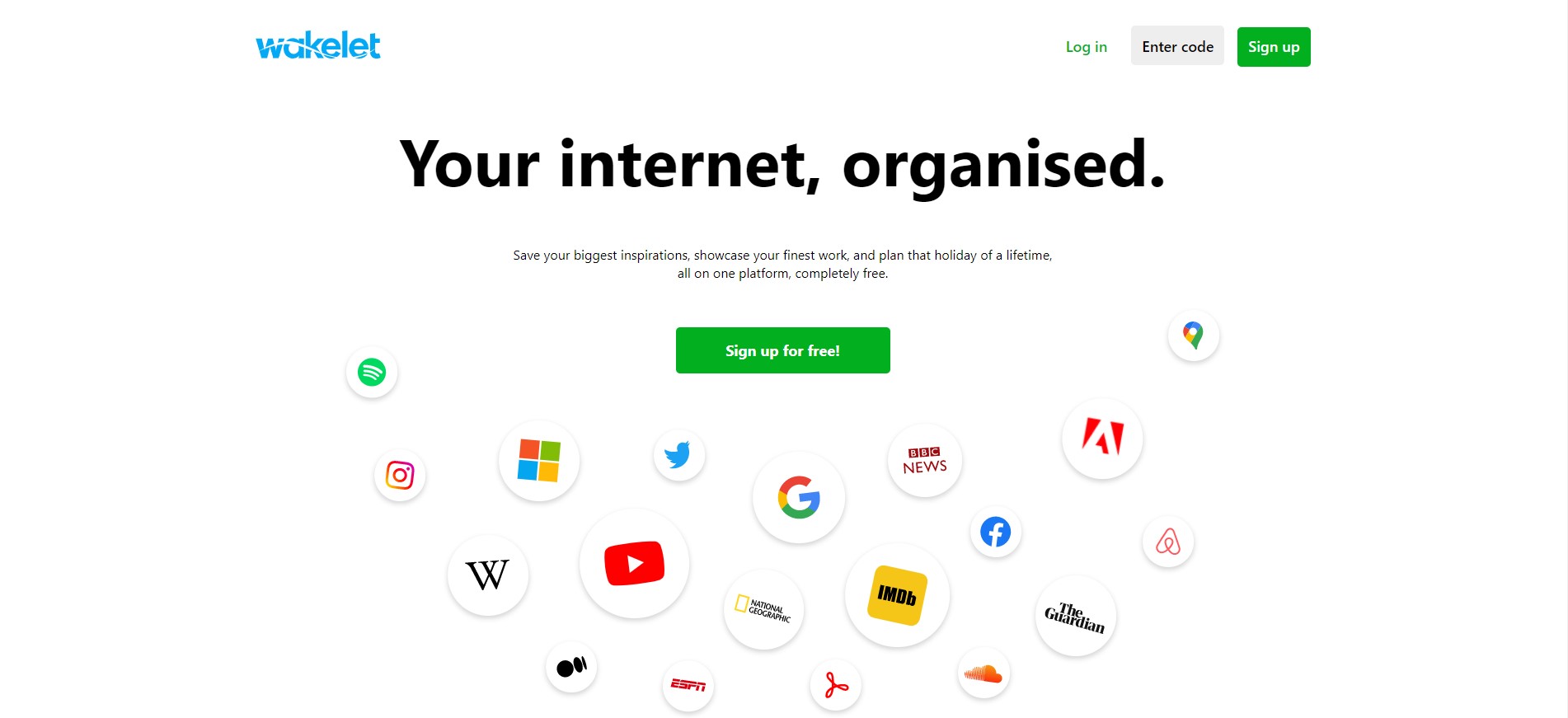 Wakelet is a digital content curation platform that helps students to organize all sorts of content such as saving social media posts, audio, video, and images. The content can be stored in public as well as private collections. Just copy-paste the link of your favorite YouTube video in your Wakelet account, the video will get embedded automatically.
This enables the user to watch the video there only without leaving the site. This interactive platform allows the user to share feedback, tell a story, or ask any question as well.

PearDeck is an educational technology tool that was designed by teachers to bring 100% engagement of the children in the class. PearDeck makes use of interactive slides that help a child respond better and feel connected in the classroom. When a teacher pops a question, the students can easily answer by sitting right at their place by scribbling on the slide/screen.

To spark the curiosity of young learners across the globe, TED-Ed was launched back in 2012. Renowned for offering inspirational material and academic content, TED-Ed has the real power to ignite curiosity and make teens tech-savvy. Teens may love to create their own TED talks.
Resonate with technology for high-quality learning
There is no shortage of EdTech tools in today's time. The only thing required is to find the gem amongst them. We are a single-stop solution for all your education needs. Our teachers and subject-matter experts are highly skilled at different pedagogical techniques and other educational tools. This makes learning easy, simple, and more effective.
Book your FREE Demo Class and feel the difference today!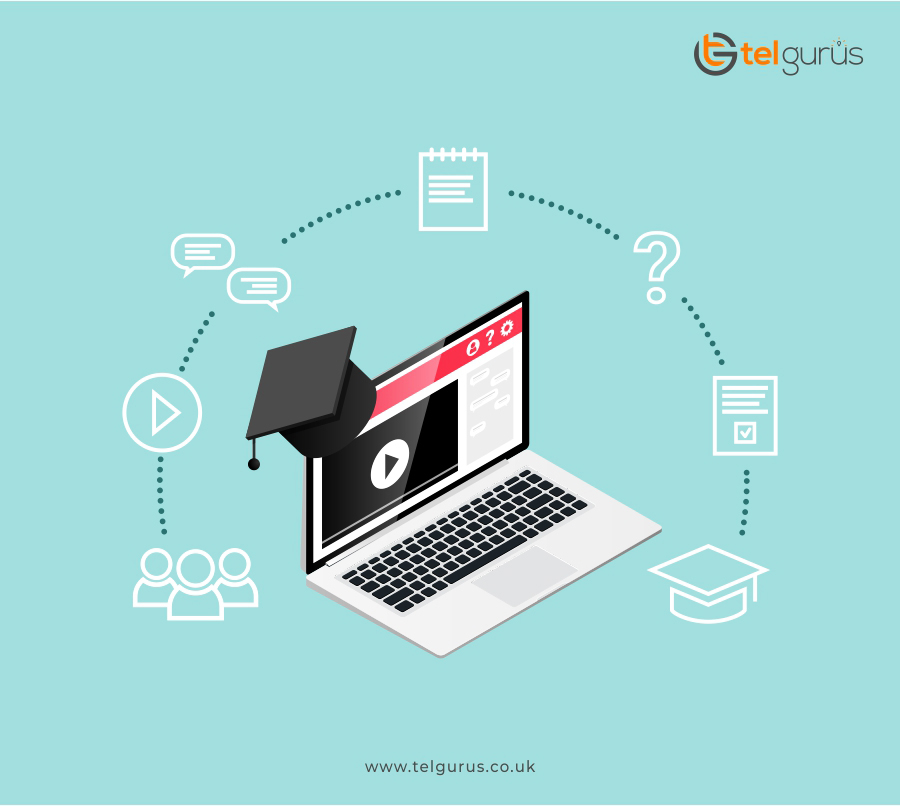 Follow the route to success by escaping the traffic
No need to rush and face the traffic everyday with Online classes rendered by TEL Gurus. Paver your road to success today!